Sarkisian leaves to take head coaching job at USC


Los Angeles Times

SEATTLE -- USC made it official Monday afternoon, hours after the news first broke: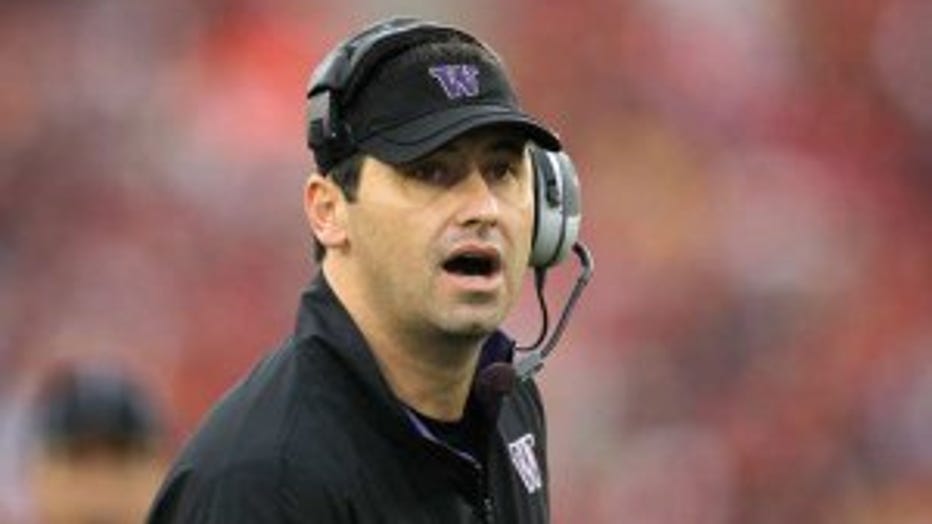 Steve Sarkisian, 39, is the Trojans' new head football coach. And interim coach Ed Orgeron, a longtime USC assistant and recruiting coordinator, is out -- and also heading out of Los Angeles.

Orgeron told school officials he was "leaving USC to pursue heading coaching opportunities."

Various media reports said Orgeron was "outraged" by Athletic Director Pat Haden's decision to go with Sarkisian.

USC had a record of 6-2 with Orgeron as interim head coach.

Of Sarkisian, Haden said: "We conducted a very exhaustive and thorough search, pinpointing about 20 candidates and interviewing five of them. We kept coming back to Sark. He is the only one who was offered the job. I believe in my gut that he is the right coach for USC at this time.

"He embodies many of the qualities for which we looked. He is an innovative coach who recruits well and develops players.  He is a proven and successful leader. He connects with people. He has energy and passion.  He knows how to build a program and create a culture that we value. He is committed to academic success and rules compliance. And he understands the heritage and tradition of USC."

Sarkisian will be introduced officially during a news conference scheduled for Tuesday at 2 p.m. at the John McKay Center.

Sarkisian said the Washington program, 0-12 before he took over, "is in a better place now than when we arrived, and I am proud and thankful of the players for that."

"That said, I am extremely excited to be coming home to USC and for the opportunity that USC presents to win championships. I can't wait to get started."

There was no word early Monday who would replace Sarkisian as head coach of the Dawgs.

Sarkisian has gone 34-29 in five seasons at Washington.

UW President Katherine Young tweeted late Monday afternoon: "We wish Steve well at USC and every success, except for one day a year."