Sark is wearing the hat -- and UW is winning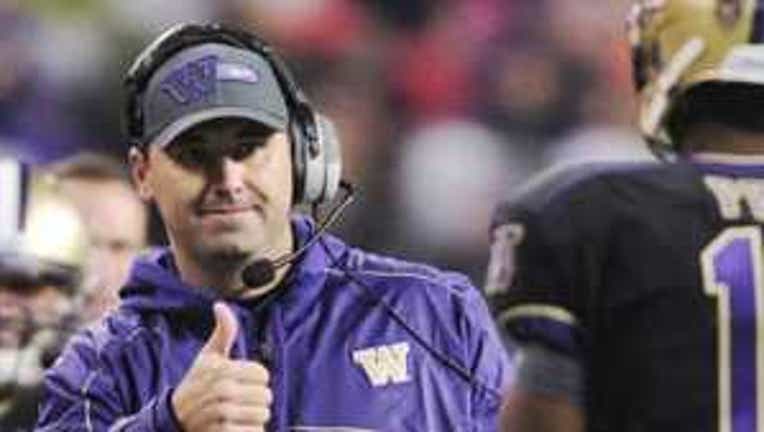 SEATTLE -- Some hats are iconic. Ask Indiana Jones.

Others, like the fedoras of Bear Bryant and Tom Landry, are trademarks of their coaching success.

For Husky coach Steve Sarkisian, hats weren't his thing. He was a visor guy on Game Day since his days at USC.

But after a 3-4 start to the season, Sarkisian made a surprising change. Against seventh-ranked Oregon State, he wore a hat instead.

"Coach Johnny Nansen was wearing the hat one morning in the hotel whenever that game was and it was raining outside and I said, 'Hey! Let me wear that hat tonight at the game.' "



Sure enough, the Huskies won --- prompting us to beg for a permanent change.

The next week, Sark listened --- and wore the hat.

And for the first time in more than a year, the Huskies won a game on the road.

Last week, Utah was favored. But Sark wore the hat, and the Dawgs won by 19.

"You know, I just try to fuel your fire --- keep you relevant, heh, heh! If that's part of us winning three games in a row, I'll keep wearing the hat," Sark said.

And why not? The Dawgs are on a roll --- a reminder that some hats have magical powers.

And this one might, too.

Believe in the hype or not, coach --- but as long as the Huskies find success, keep putting it on, through the Dawgs' last crusade.