Sanders schedules vote to force Starbucks CEO to testify
Sen. Bernie Sanders is raising the stakes in his effort to get Starbucks' interim CEO Howard Schultz to testify at a Senate hearing about an ongoing unionization effort at the company.
Sanders, a Vermont Independent and chairman of the Senate Health, Education, Labor and Pensions Committee, said Wednesday that the committee will vote March 8 on whether to issue a subpoena to Schultz.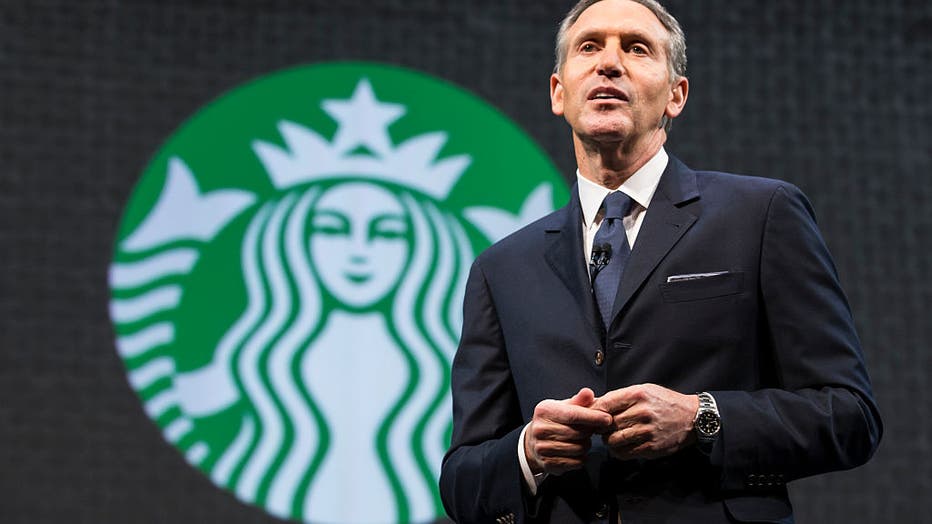 SEATTLE, WA - MARCH 18: Starbucks Chairman and CEO Howard Schultz speaks during Starbucks annual shareholders meeting March 18, 2015 in Seattle, Washington. Schultz announced a 2-for-1 stock split, the sixth in the company's history, during the meeti
If the vote passes – and it's likely it would, since Democrats are in the majority on the committee – Schultz would be required to appear before the committee on March 15.
A message seeking comment was left with Starbucks.
At least 286 company-owned U.S. Starbucks stores have voted to unionize since late 2021. Union supporters say they want higher pay and more consistent schedules, among other issues.
RELATED: As Starbucks unionizing slows, some strike, others skeptical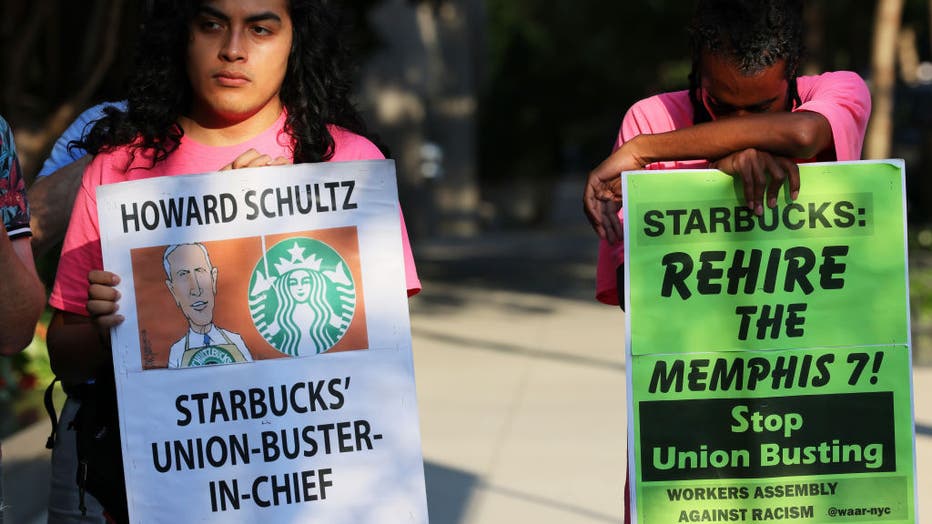 NEW YORK, NEW YORK - JULY 19: Activists participate in an event dubbed the Un-Birthday Party and picket line for Starbucks CEO Howard Schultz on July 19, 2022 in New York City. (Photo by Michael M. Santiago/Getty Images)
Seattle-based Starbucks doesn't support unionization, saying it already provides industry-leading benefits and can run the company more effectively when it works directly with employees.
The process has been contentious. Regional officers for the National Labor Relations Board have filed 76 complaints against the company for various issues, including failure to bargain. Starbucks, meanwhile, has filed 86 unfair labor practice charges against the union, Starbucks Workers United.
In a statement, Sanders said he was taking the rare step of voting to subpoena because Schultz hasn't responded to repeated requests to meet and provide documents to the committee. Sanders wants to question Schultz about reports that it has fired more than a dozen pro-union workers, among other things.
PREVIOUS COVERAGE: In new role, Sanders demands answers from Starbucks' Schultz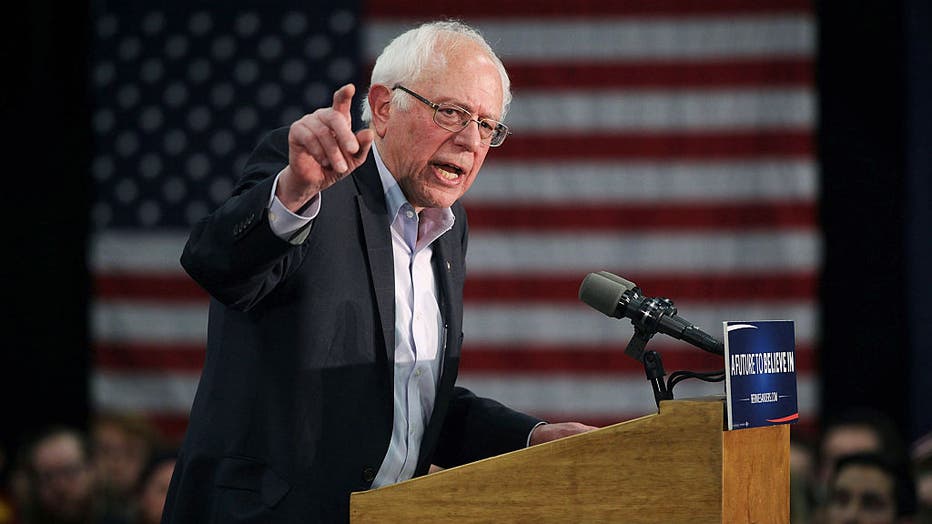 WATERLOO, IA - JANUARY 31: Democratic presidential candidate Sen. Bernie Sanders (I-VT) speaks to campaign volunteers during an event at Five Sullivan Brothers Convention Center January 31, 2016 in Waterloo, Iowa. Sanders continues to seek support fo
"While Howard Schultz is a multi-billionaire who runs a very profitable multinational corporation he must understand that he and his company are not above the law," Sanders said.
Schultz has previously refused to appear before the committee. In a letter sent to the committee in mid-February, Starbucks noted that Schultz __ a longtime Starbucks leader who came out of retirement last year to assume the interim CEO job __ will be transitioning out of that role at the end of this month. Laxman Narasimhan, a former PepsiCo executive, will become Starbucks' new CEO on April 1, but Schultz will remain on the company's board.
RELATED: Starbucks workers plan 3-day walkout at 100 US stores as union effort continues
Starbucks offered to send AJ Jones II, its chief public affairs officer, to testify, since he has been more closely involved with the unionization effort.