Same-sex marriage: License ceremonies set for 12:01 a.m. Thursday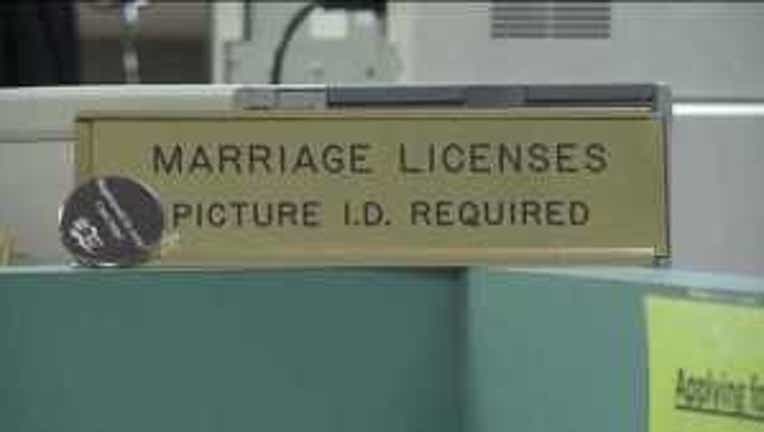 OLYMPIA -- To mark the same-sex marriage law taking effect, the Thurston County Auditor's Office will hold a random drawing to pick the names of the first 10 couples to be issued marriage license applications just after midnight on Thursday, Dec. 6.

Couples interested in submitting their names for the lottery should contact Heather Hirotaka at hirotah@co.thurston.wa.us or at (360) 754-4661 to submit their names and a contact phone number by noon on Monday.  The drawing will be held at 1 p.m. on Monday, and the selected couples will be contacted by staff.  For more information, visit www.ThurstonAuditor.org.

In King County, the Recorder's Office will be open at 12:01 a.m. on Thursday, Dec. 6, to begin issuing marriage licenses to same-sex couples.

"As King County executive, I plan to be there at midnight to congratulate the happy couples and sign commemorative items with the governor's pen -- the same pen she used to sign the marriage equality bill earlier this year," said Executive Dow Constantine.

Constantine will sign the first marriage licenses for a group of same-sex couples recommended by community leaders. Once the ceremony is complete, marriage licenses for all couples in line will be issued from a temporary annex that will be established down the hall from the Recorder's Office, enabling the main office to continue serving customers with other business.

Before arriving at the Recorder's Office, couples should download and complete a marriage license application from www.kingcounty.gov/marriage, and bring the completed form with them along with photo identification and the license fee of $64, payable by cash or check only.