Safety specialist outlines how schools can better protect kids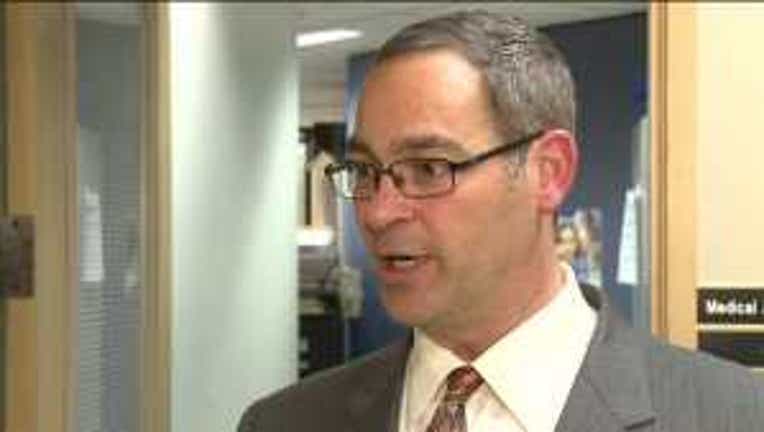 EVERETT -- In the wake of the tragedy at Sandy Hook Elementary school in Newtown, Conn., some schools are increasing security. But one leading safety expert said Tuesday that more still needs to be done to keep children safe.

Martin Speckmaier, a former Edmonds police officer, now is a consultant with the private consulting firm Comprehensive School Safety. He said many schools don't have a rigorous enough visitor policy and no effective means of communication when threats arise.



Images of Newtown's massacre are still causing anxiety for Gabby Malek, a 10-year-old who attends Discovery Elementary in Everett. She said she no longer feels safe in school.

"When I go, I feel like something will happen," said Gabby.

Gabby's mother said Discovery Elementary started to lock classroom doors but that's no comfort to her daughter.

"She asked about death and what she should do if something happens," said her mother, Jennifer Malek.

It's an unfortunate conversation in many households, while school officials brainstorm ways to keep students safe.

"I think there are things we can do to keep children safe, but not turn schools into fortresses," said Snohomish's Little Cedars Elementary School principal Becky Brockman.

Brockman joined dozens of other administrators Tuesday night to hear from Speckmaier.

"We've got to be able to share information to keep our community safe, at the same time finding a way to keep private information confidential," said Speckmaier.

And the way to do that, according to Speckmaier, is for every school to have what's called a threat assessment team made up of school officials, police and psychologists.

That's needed, he said, "so we can help identify and assess and manage individuals that pose threats but more importantly to get that person help."

Speckmaier said arming teachers with guns is never the answer, but he is pushing for every school to lock their doors and to hire a resource officer to protect the main entrances.

"Best-case scenario is that there is one main entrance where visitors and students come in and out of," said Speckmaier.

Brockman said the one thing she will advocate after Tuesday's meeting is the creation of a threat assessment team at Little Cedars Elementary.

"The most important thing I walked away with tonight is to develop a relationship with local law enforcement," said Brockman.

Some local schools already have threat assessment teams, but the Speckmaier said it should be a universal concept across the nation. He is also encouraging students, parents and teachers to divulge personal information to their schools if there is someone in their lives who could possibly pose a danger.