Sacramento mayor to Hansen, Ballmer: 'Take the high road ... step back'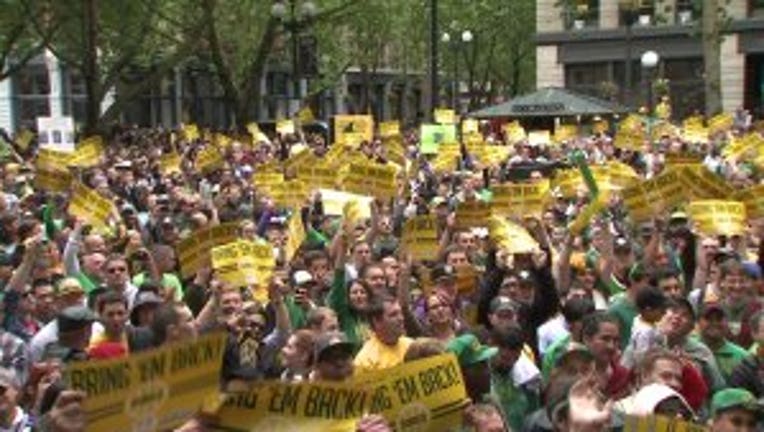 article
SACRAMENTO, Calif. (KTXL-TV) -- Mayor Kevin Johnson said Tuesday that investor Chris Hansen and Microsoft's  Steve Ballmer should "take the high road and be gracious" – and "step back" from their quest to buy the Kings and move the team to Seattle.

"Once the relocation committee spoke as loud and as clear as it did (7-0 vote against relocation), I would probably take a step back and understand that I'm probably not going to get this team, so how can I put Seattle in the best possible position to get a team moving forward?" Johnson said at a news conference. "I would take the high road, and I would be gracious."

The mayor added that "in some respect, you're poaching, you're taking somebody else's team."

Johnson brushed off reports that Hansen could still move forward with buying the Kings and keep them in Sacramento, saying, "It's not a scenario that we're planning for."

The full NBA board of governors is expected to take a final vote on whether to approve the Maloof family's sale of the Kings to Hansen and Ballmer -- or to a Sacramento group led by Silicon Valley software exec Vivek Ranadive.

"I'm confident and I expect that we will win and we will be able to keep our team in Sacramento," Johnson said. "With that said, we are not gloating, we're not over confident."