Sacramento mayor fights to keep NBA team from possibly moving to Seattle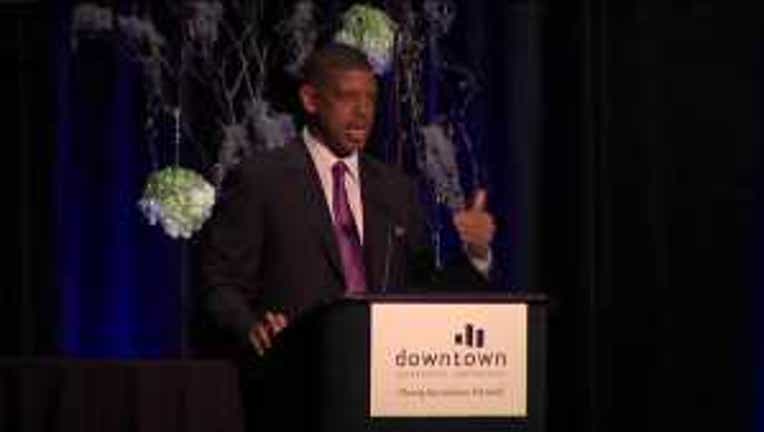 SEATTLE -- Sacramento Mayor Kevin Johnson has come up with a plan to try to hold on to the NBA's Kings and keep the team from possibly moving to Seattle.

Johnson said he has permission from NBA Commissioner David Stern to make a counteroffer to the reported $525 million deal allegedly proposed by Chris Hansen's Seattle investor group.

"Sacramento will get a chance to put our best foot forward," said Johnson, who reportedly has put together a local investor group. "The commissioner says that our community has every right to present a counteroffer that's fair and competitive and talk about what this team means, not only to this city but to our region."



Thousands of Kings' fans are also signing an online petition, vowing to buy season tickets if the team stays.

It's the latest effort to keep the team in Sacramento, and very similar to what happened in Seattle before the Sonics left.

"I want them to fight as hard as they can, "said Steve Pyeatt, of Save Our Sonics. "I just don't see this as being something that's viable enough to get the NBA to stop the relocation."

Pyeatt led the charge to try and save the Sonics in 2008, and said it's déjà vu watching the scene unfold in Northern California right now.

In 2008, Seattle Mayor Greg Nickels tried the same thing to save the Sonics, with a group that included Microsoft's Steve Ballmer, who is now part of Hansen's group.

Sonics legend Fred Brown led another team of investors and even had designs for a new arena on the waterfront.

Neither could stop the Sonics move to Oklahoma City.

The Kings' owners, the Maloof brothers, and Hansen are still not talking, but Pyeatt said it appears they're just waiting for a thumbs-up from NBA owners.

"The bottom line is going to be what the ownership groups want and what the NBA owners want and right now it looks like they want a team back in Seattle," the activist said.