Ryan Rosales' father speaks about his son's murder: 'I forgive her'


KITSAP COUNTY, Wash. – For the first time, we're hearing from the heart-stricken family of 9-year-old Ryan Rosales. The boy's mother is behind bars accused of killing him earlier this week.

Ryan's father says his boy was full of positivity and creativity – and was loved and adored by many.


Ryan was a 3rd grader at Green Mountain Elementary School near the Wildcat Lake area of Kitsap County.

The school district brought in extra counselors to try to help everybody try to make sense of what's happened.

Ryan's family struggled to hold back tears because they told Q13 News their boy was more than just special – he was their ray of sunshine.

"This is where Ryan would always hang out," said the boy's father, James Rosales.

Messages of faith and love adorned a cedar tree in front of Ryan's home.

"This has been the hardest thing of my life," said Rosales, "And I've gone through some hard stuff."

Kitsap County Sheriff's detectives blamed Ryan's mother for his death, 47-year-old Amber Lynn James told investigators she heard voices; they described her as paranoid.




The county medical examiner determined Ryan was strangled him to death, now his mother is facing a second-degree murder charge.

Ryan's father said he couldn't help but forgive her.

"She's loved. I care about her. I tried helping her and I'll never stop trying helping her, she needs help," he said. "I forgive her. I do. I have to."

At Ryan's school students and staff were grieving over his death.

The Central Kitsap School District shared a prepared statement with Q13 News:

"Our thoughts are with the family and friends during this sad time. Counselors were available for students and staff today. We will provide ongoing support for students, staff and families as needed. Please keep our Green Mountain community in your thoughts. Thank you."

The pain of heartbreak still overwhelms Ryan's family – for now, they're holding onto their faith. And Ryan's dad wants to remind other parents to not only listen to their children but also support their interests.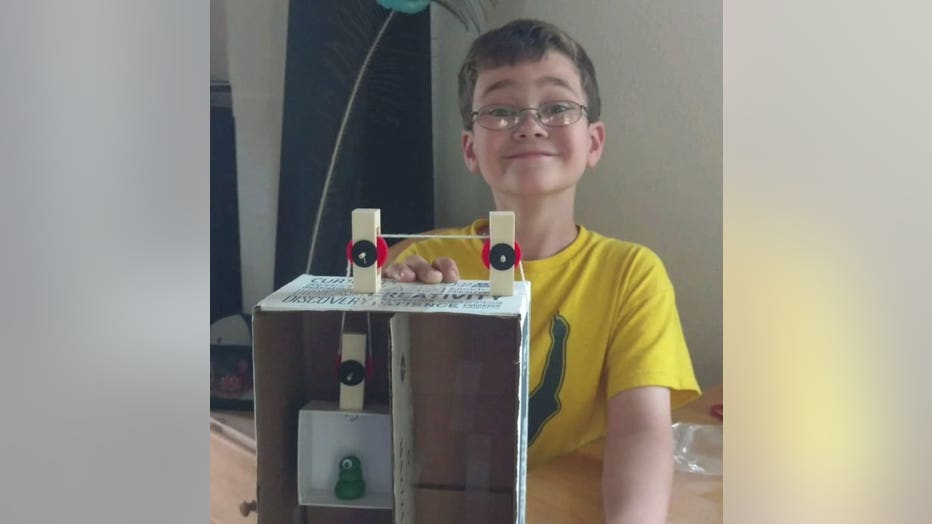 For Ryan, that was building science projects with his dad.

It's a memory James Rosales will hold as close to his heart as he does his son's favorite stuffed animal.

"He is so positive," he said. "He's like the sunshine on a rainy day."

Ryan's family say they're working out arrangements for a funeral later this month.

James Rosales says a candlelight vigil is being planned for Ryan at the elementary school Friday evening starting at 6:30 p.m.