Russell Wilson supports and inspires local kids to achieve their dreams
SEATTLE-- When Seahawks quarterback Russell Wilson isn't leading his team on the field, he's leading a community of local kids.

Most know about Wilson's work visiting sick kids at Seattle Children's Hospital, but he's also started his own foundation.

Last Sunday, after a stellar performance against the 49ers, Wilson stepped to the podium to speak with reporters, and it's all he wanted to talk about.

"I want to tell you about Friends of the Children," Wilson said. "Because it's a pretty cool thing, and we've been blessed to see so many kids lives change because of it."

It was the cause represented on his custom painted cleats. Once a year, the NFL gives players a chance to promote the charity of their choice on their cleats, during a game. Wilson couldn't pass on the opportunity to spread the word about his Why Not You Foundation and its connection with a local mentorship program called Friends of the Children Seattle.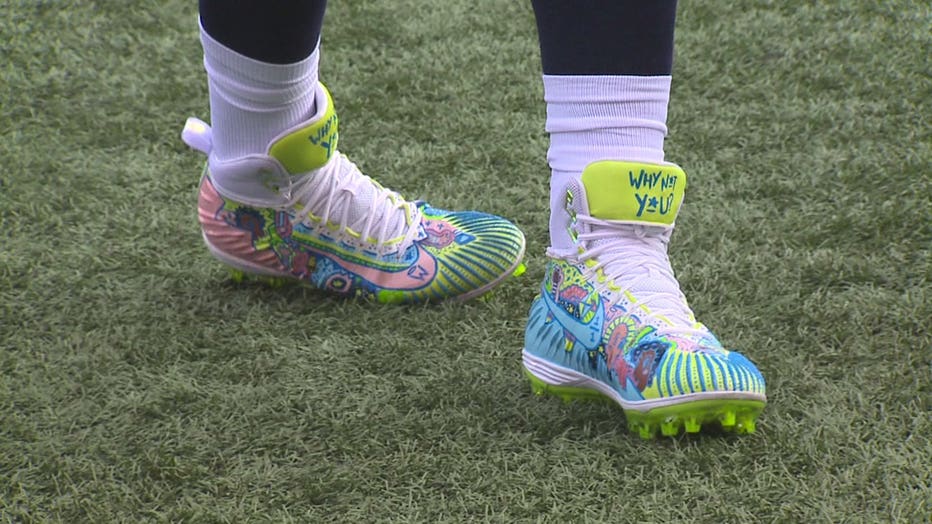 A look at Russell Wilson's custom cleats for the NFL's "My Cause My Cleats" program. Wilson raising awareness for his Why Not You Foundation and Friends of the Children Seattle.


"Having a mentor in a child's life is so important because it really develops resiliency," Wilson said. "It really develops their opportunity to have success and to actually see what adulthood looks like. How to prepare for life. How to go through ups and downs. Look, we are all going to have to face adversity."

When adversity happens for local underprivileged kids, salaried and professional Friends of the Children mentors like Tahsa Soine are there.

"I think it's important to have a mentor so they can say, this person is here for me," Soine said.

Wilson shared his vision for his cleats with Seattle-based graphic designer Sydney Noland, who was touched by his dedication to support and inspire children.

"He almost made me tear up a little bit, just hearing about the stories," Noland said. "How his foundation has really impacted the lives of children."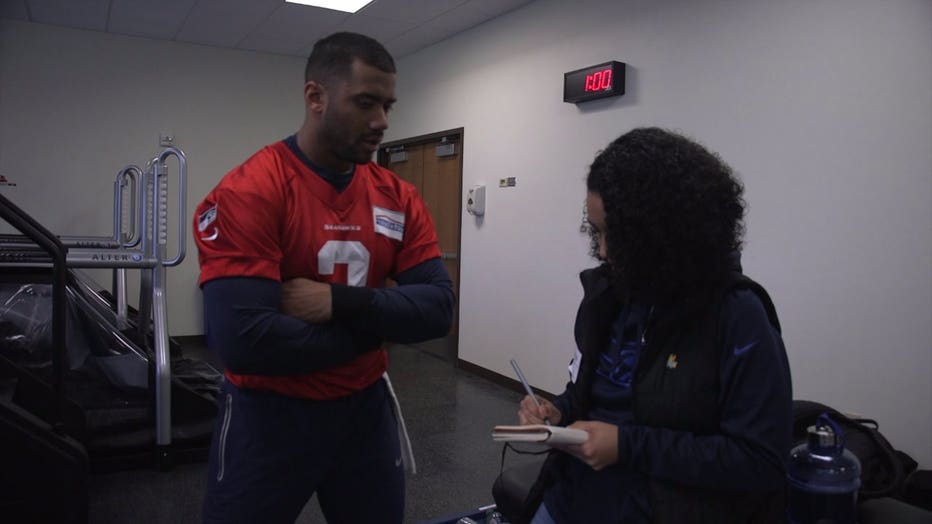 Russell Wilson collaborates with Seattle-based graphic designer Sydney Noland


As she crafted Wilson's cleats, kids served by Friends of the Children and their mentors designed their own shoes. Their canvas: brand new Nikes, courtesy of Wilson's foundation. An exercise that had many illustrating their own aspirations.

"I want to be successful and go to college," said student Malachi.

Others talked about the impacts of having a mentor.

"Before, I was really shy. I never talked to a lot of people I was to myself," said a student named Aliya. "But here (at Friends of the Children), I learned to be more open."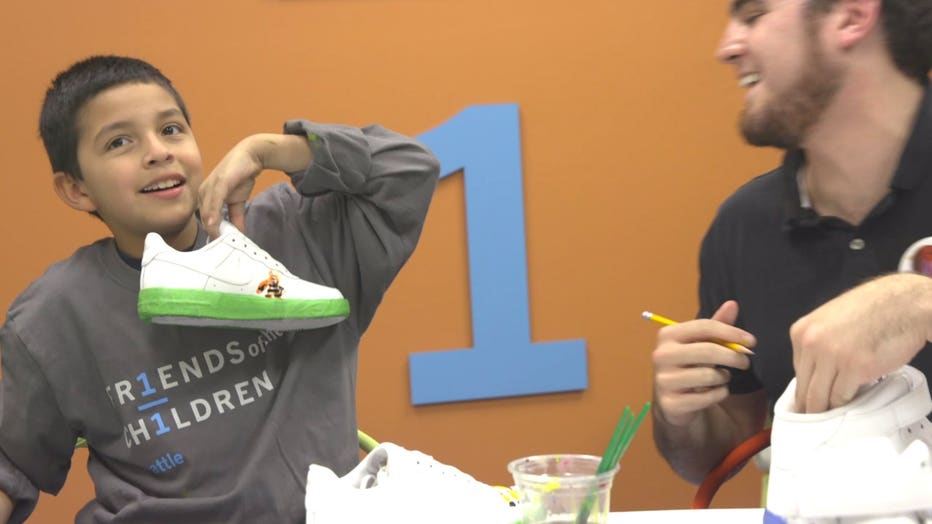 A child shows off the beginning of his custom shoe design, courtesy of Russell Wilson's Why Not You Foundation.


Then came the moment to share their shoe creations with the Seahawks' star quarterback. Wilson was clearly touched.

"Thank you sweetheart," Wilson said to one one girl, giving her a hug after seeing the shoes she designed.

Then, it was Wilson's time to share. He came over to the group with a Nike box, counted down from three to one, and lifted the lid to reveal the cleats he'd be wearing that coming Sunday against the 49ers.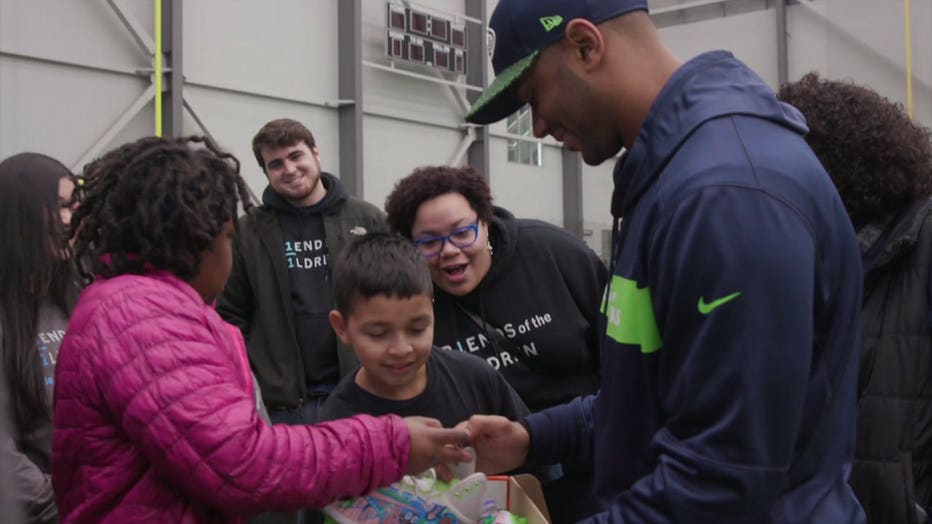 Russell Wilson reveals his custom cleats to kids and mentors from Friends of the Children, pointing out the kids names are on his cleats.


"That's the friends of the children logo for you guys. Right there," Wilson said, pointing to the cleats.

Then Soine spotted something extra special on the cleats.

"Dude, you're on his shoe!"

It wasn't just one child, but all of the kids who took part in shoe design program with their mentors. Wilson taking the field, on football's biggest stage - and sending the message to local kids, they'd be with him every step of the game.

"So that represents you guys. I'm going to be wearing them this Sunday," Wilson told the kids.

Wilson said  this fuels him as much as big wins on Sundays.

"I know I get inspiration from that," he said. "I get motivated by the kids who can impact the world."