Ruptured beaver dam causes flooding, road closures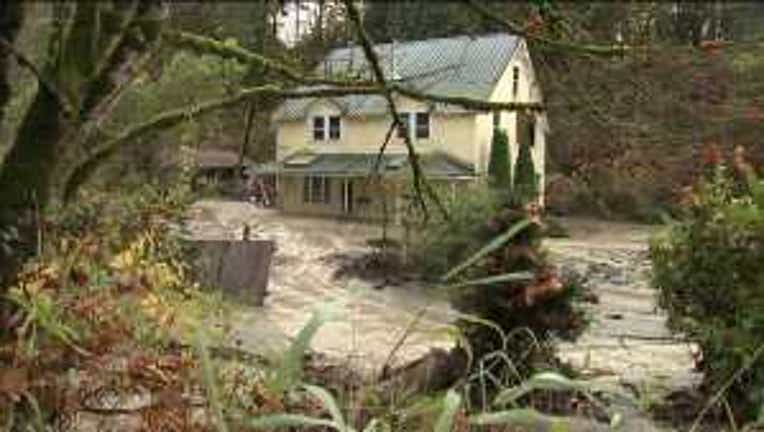 DUVALL, Wash.—
A ruptured beaver dam caused major flooding Monday near Duvall, Wash., severly damaging at least one home.

According to officials, a large beaver dam on a three or four-acre pond broke, causing the flood. Witnesses nearby said it looked like millions of gallons came rushing through in a manner of minutes.

"You could hear it," area resident Daniel Pasillas said. "You could see it. You could hear trees falling in the background. I watched a couple of them fall behind our clients house."

Residents said roughly 56 acres of water was released by busy beavers. One home belonging to resident Bob Siko was flooded. Siko said he has lived in the area for almost two decades, and has never seen major flooding.

"I had a small building back there that's almost gone," Siko said. "I have stuff floating out in the field over there on the other side of the highway."

No injuries were reported, but nearby residents were encouraged to use alternative routes until water receded from roadways. According to the King County Road Services Division, Northeast 124th Street between State Route 203 and West Snoqualmie Valley Road was closed due to flooding.

Agencies were on site to begin clean-up once the water has naturally receded. Motorists are advised to use alternate routes until the water and debris has been cleared.

Siko said a crew from King County surveyed the body of water previously and said it was a job for the Army Corps of Engineers. A spokesperson with the Corps declined to comment on the situation.