Rufus the mountain beaver says 6 more weeks of winter


SEATTLE -- Rufus, the local mountain beaver, saw his shadow this morning and, therefore, forecasts six more weeks of winter for the Pacific Northwest.  This is good news.

The current snowpack in the mountains is less than 50% of normal and without more mountain snow, we could face drought issues this summer.  Also, the ski resorts could use some more of the white stuff.  This coming week, it sure looks like Rufus got it right!  Expect plunging temperatures, with highs in the low 40s or even the 30s, and overnight lows down to the 20s or teens in outlying areas.  We could even get a little snow next Saturday!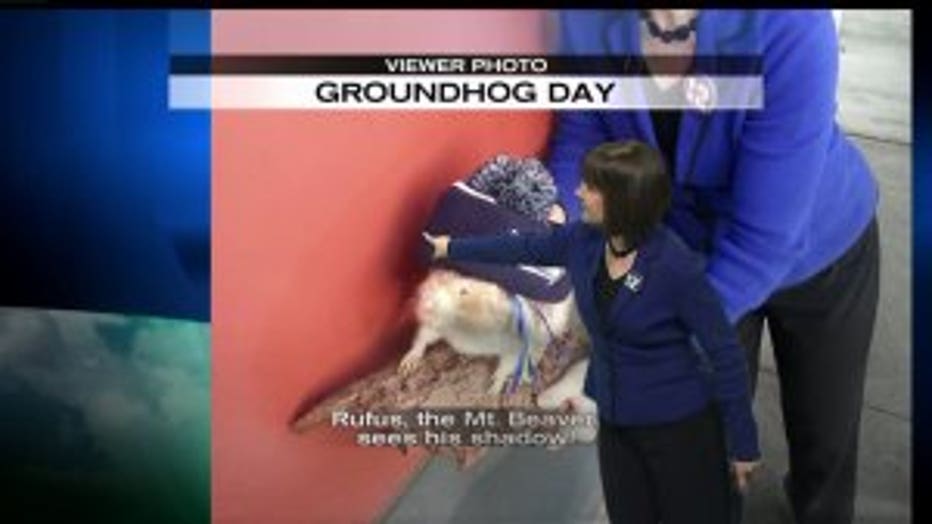 Rufus also says "GO HAWKS!" and was honored to wear Seahawks colors for his annual prognostication on this "Super Groundhog Day!"

In a related story, Pennsylvania's Groundhog Punxsutauney Phil saw his shadow this morning as well, forecasting six more weeks of winter for the winter-weary east coast.

Many thanks to the Environmental Learning Center of Discovery Park for permitting Rufus to join us on air again this Groundhog Day.