Rough weather causes road closures throughout Western Washington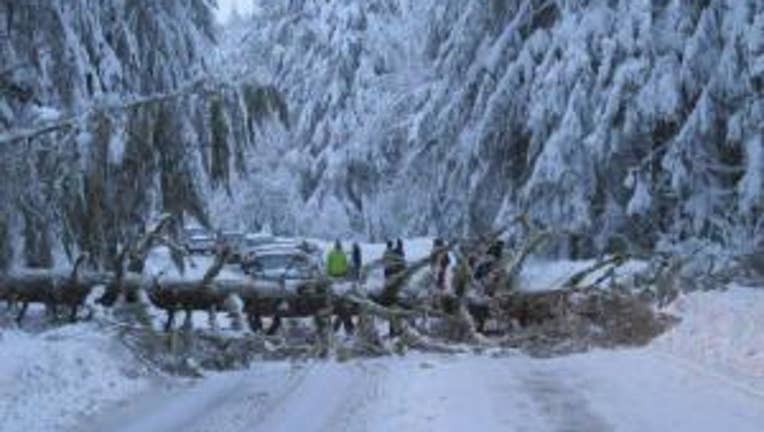 article
SEATTLE -- The Washington State Department of Transportation announced multiple road closures across Western Washington in response to snowy roads and wind-blown trees Wednesday.

More than 100 trees came down on State Route 542, the Mount Baker Highway, during the storm. Jamie Holter with the Washington State Department of Transportation said the roadway would be closed in both direction at Milepost 44 until Friday.

Highway 101 south of Hoodsport also had poor driving conditions caused by overnight snow. A mudslide blocked both directions of the road near the Potlatch city limits, officials said.  Highway 101 and State Route 106 in Hood Canal area in Mason County were closed overnight Wednesday due to hazardous driving conditions.

Officals said a 41-mile segment between SR 3 near Shelton and Brinnon and SR 106 along a five mile segment extending from the Purdy Cutoff Road were closed.

The mountain passes have received feet of snow since Sunday. Interstate 90 eastbound was closed for avalanche control at 4:00 p.m. Tuesday. Chains were required on all vehicles except all-wheel drive travelling westbound. Compact snow and ice is on the roadway.

To keep up to date with the latest road restrictions around Western Washington, visit the WSDOT website.