Rotating low brings rain at times & chilly temps
[trib_ndn vid=24836117]
SEATTLE -- A cold upper-level low centered over Yakima is spewing showers at us today.
And it's chilly. Highs will be in the mid-to-upper 50s, about 10 degrees below normal. And, there is snow in the mountains above 3,000 feet.
A Winter Weather Advisory has been issued for the South Cascades. Expect several inches of snow over Chinook Pass and on the road to Paradise.  Tomorrow will be showery and a little warmer -- topping out in the low 60s.  Friday could be dry, but there's still a chance of showers, and it'll be a little warmer still -- mid 60s.  Saturday & Sunday of the Memorial Day weekend will be mainly dry, but mostly cloudy.
There is still a chance of a spot shower and highs will be a tad below normal -- mid 60s.  Monday, Memorial Day, looks like the best day of the holiday weekend -- partly sunny, mid-to-upper 60s.  Tuesday, rain returns.
Viewer photos of the day . . .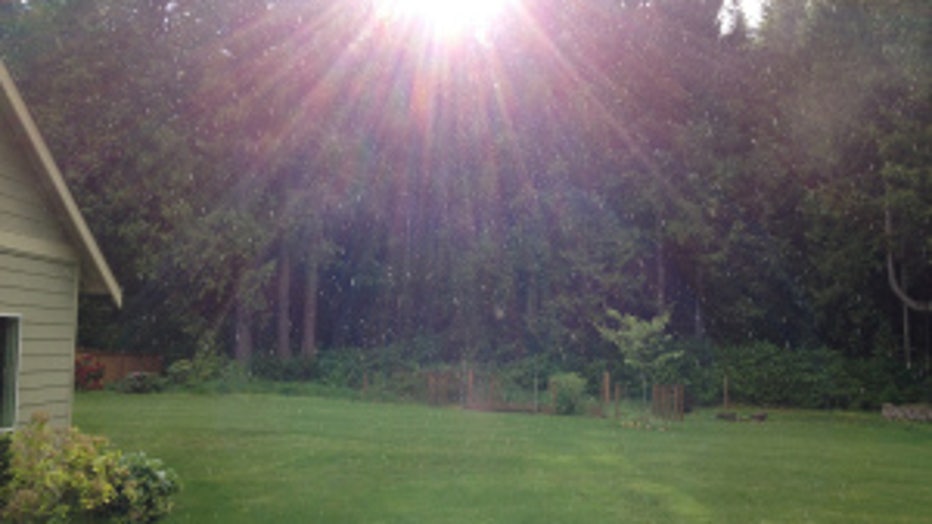 Sun & rain. From Kim in Lake Stevens.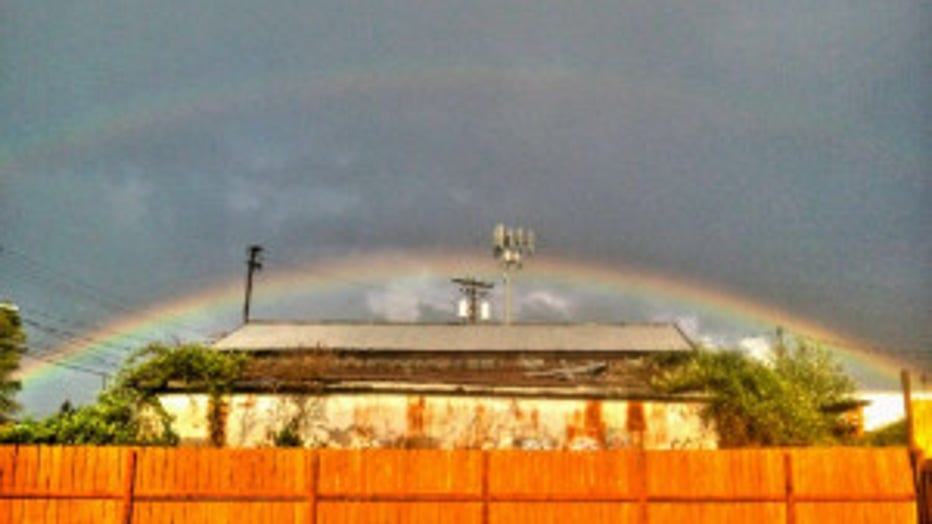 Double rainbow. From Lisa in Tacoma.