Roman candle blows off 12-year-old boy's finger on July Fourth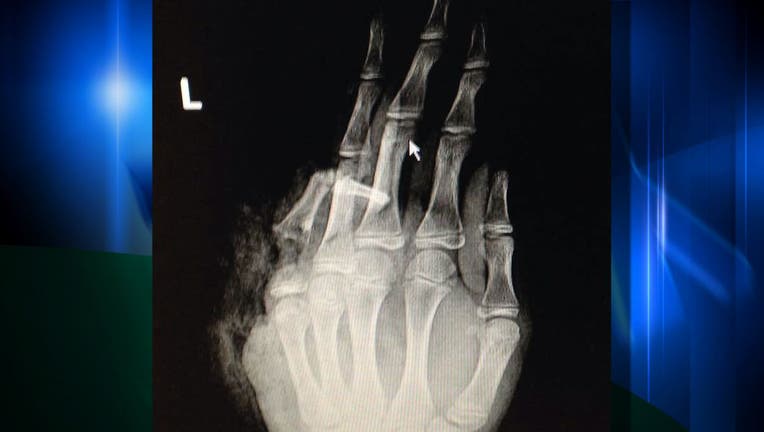 article


 

EVERETT -- A 12-year-old boy is recovering in the hospital after one family's July Fourth celebration went terribly wrong.

The boy was holding a Roman candle when it exploded without warning, ripping his hand to pieces.

The family says adults were carefully watching all of the kids at the party, but now they are living through their worst nightmare.

The boy, Koll McMillan, was in good spirits at Harborview Medical Center on Monday. On Friday night, Koll suffered devastating injuries to his left hand.

"He was just holding the Roman candle," said Koll's sister, Raegan Tregoning. "That's all he was doing, everyone's done that."



In a flash the firework exploded, tearing his hand apart.

Koll's X-ray showed his pinky finger severely damaged. Koll went through surgery over the weekend and doctors were able to save the rest of his fingers but his injuries will last the rest of his life

"They weren't able to save the pinky but they were able to save his ring finger and the palm," said Raegan.

Now Koll's family wants everyone to know just how dangerous fireworks can be so that no one else has to face the same kind of tragedy.

"You see it on the news, you see it scrolling on Facebook but you never, ever think something like that will happen to their own family," said Raegan. "We're living out everybody's worst nightmare right now."

Koll's family says they hope the boy will be released from the hospital as early as Monday and Reagan promises she will never hold a lit firework in her hand again.