Rock out: Comet Tavern has new owners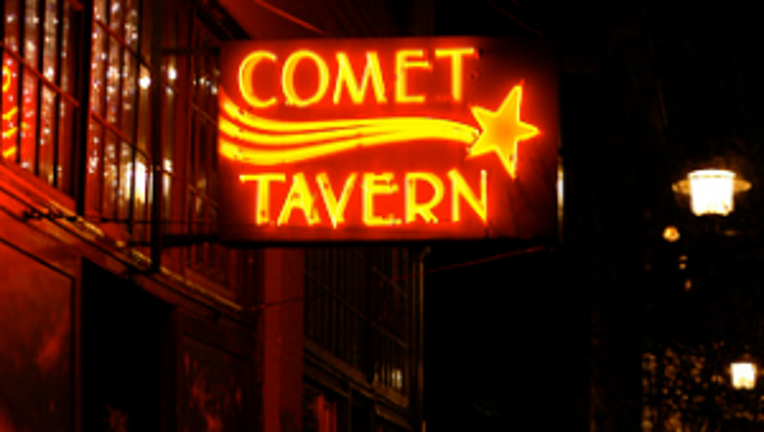 article
SEATTLE -- One of the few, true remaining dive bars on Capitol Hill where a rocker could get a shot of whiskey and an ear full of metal is slated to reopen soon with new owners.

Jason Lajuenesse and David Meinert bought out the lease on the Comet Tavern Wednesday, lending hope to the shuttered bar near the intersection of Broadway and 10th Avenue.

LaJuenesse and Meinert, the owners of nearby Lost Lake Cafe,  plan to reopen the bar in early 2014. They said they will "honor" the history of the tavern, which has long played host to rock shows and grunge bands.

But the pair also plans on making some changes.

"We plan to continue to have some live music, but not ever night of the week," Lajeunesse said. "We will revive much of the Comet's lost charms, from pool tables to pinball games to Karooke."

The pair also hope to unveil a small food menu at the Comet, they said.