Road crews prepare for possible snow, ice on one of the busiest travel days
SEATTLE -- From the city, to the suburbs, to the mountain passes, many of us may be dealing with snow Friday morning -- one of the busiest travel days of the year.

"At any time we should be ready for snow," says Ally Barrera, a member of the communications team at the Washington State Department of Transportation.  "We know the weather in the Northwest can be unpredictable and we just want drivers to be prepared to drive in whatever conditions they might wake up to."

She and others at WSDOT will be watching a wall of monitors, keeping an eye on the roadways.




WSDOT is ready to dispatch the state's 105 snow plows for the region, and WSDOT started treating elevated streets for ice Wednesday night.

The toughest travel will be over the mountain passes.

Stevens Pass saw  2 1/2 feet of snow over Monday and Tuesday, causing spinouts like this one.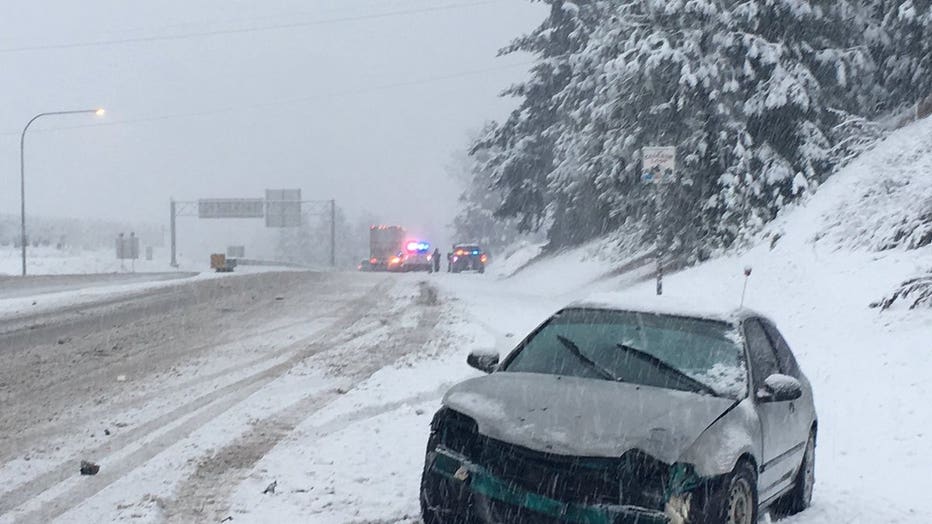 Eastbound I-90 closed down twice on Tuesday, December19th. One of those closures was due to a jackknifed semi, blocking all eastbound lanes.

AAA expects a record-breaking 107 million Americans will celebrate the holiday away from home.  The vast majority of them will be driving.

WSDOT provided this breakdown of the busiest times on I-5 between Olympia and Tacoma on Friday, December 22.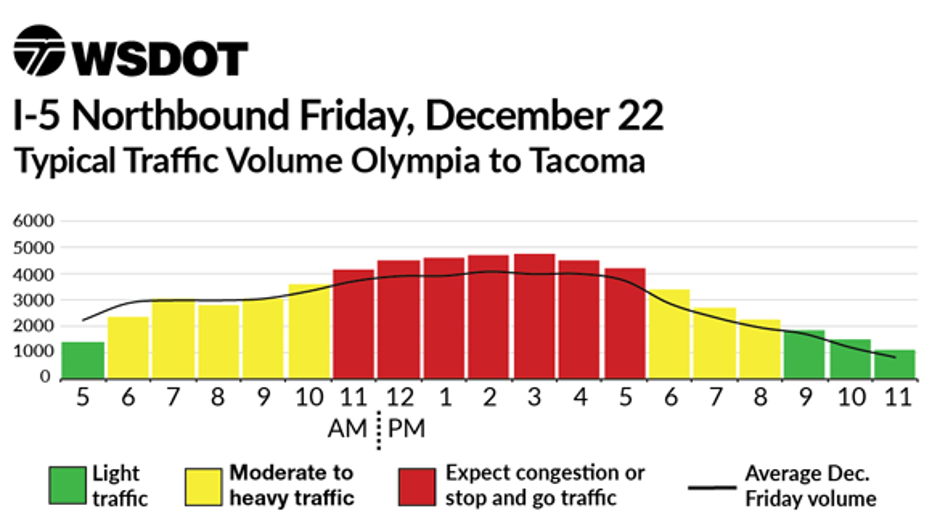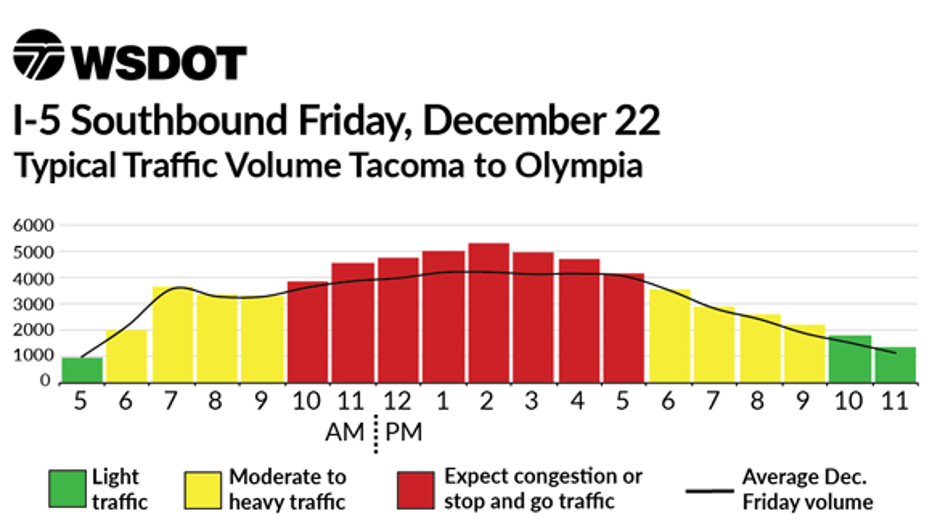 .

Safety experts say this time of year, keep essentials inside your car. A few supplies could help you get out of the snow or stay safe if you become stranded.

Winter Survival Kit: