Rider arrested after trooper clocks motorcycle nearly double interstate speed limit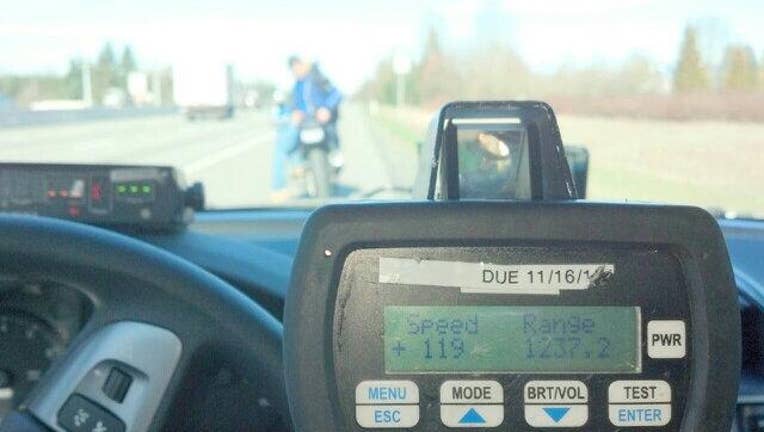 MARYSVILLE, Wash – It was the need for speed that will cost a motorcycle rider big time after being caught by a Washington State Patrol trooper going nearly twice the legal limit.

Trooper Mark Francis tweeted this photo Tuesday afternoon showing that he clocked the rider at 119 miles per hour in a 60 mile an hour zone on I-5.

The motorcyclist was not only pulled over for speeding, but was then arrested for reckless driving.

If convicted of reckless driving in Washington, the rider could face up to nearly a year in jail and a fine of up to $5,000.  The rider's license is also subject to a 30-day suspension.

Trooper Francis expressed his own opinion about the rider by using the hashtag #PoorChoice.