Ricin confirmed in letters; suspect was hired by senator as Elvis impersonator


WASHINGTON -- The FBI said Thursday it confirmed the presence of the deadly poison ricin in letters sent to President Barack Obama, a U.S. senator and a judge.

Earlier, an Elvis impersonator charged in the case appeared in federal court in Oxford Mississippi.

During a four-minute hearing, Magistrate Judge S. Allan Alexander ordered Paul Kevin Curtis -- who appeared in court with attorney Christi McCoy -- to remain in custody until a grand jury issues an expected indictment and a preliminary and detention hearing on April 29.

In confirming the letters tested positive for ricin, the FBI said it was "not aware of any illness as a result of exposure to these letters."

Further tests were being conducted, the FBI statement said.

Meanwhile, Sen. Roger Wicker, R-Miss., who was the intended recipient of a letter  laced with ricin, said he had hired the suspected sender, an Elvis impersonator, to play at a wedding a decade ago.

Wicker, a quiet two-term senator who was trailed by security in the Capitol on Thursday, said he had hired Curtis and "he was quite entertaining."

"I have indeed met the gentleman in question," Wicker told reporters.

"He's an entertainer. He's an Elvis impersonator. He entertained at a party that my wife and I held for a young couple that was getting married," the senator said.

"My impression is that since that time he's had mental issues. He's not as stable as he was back then."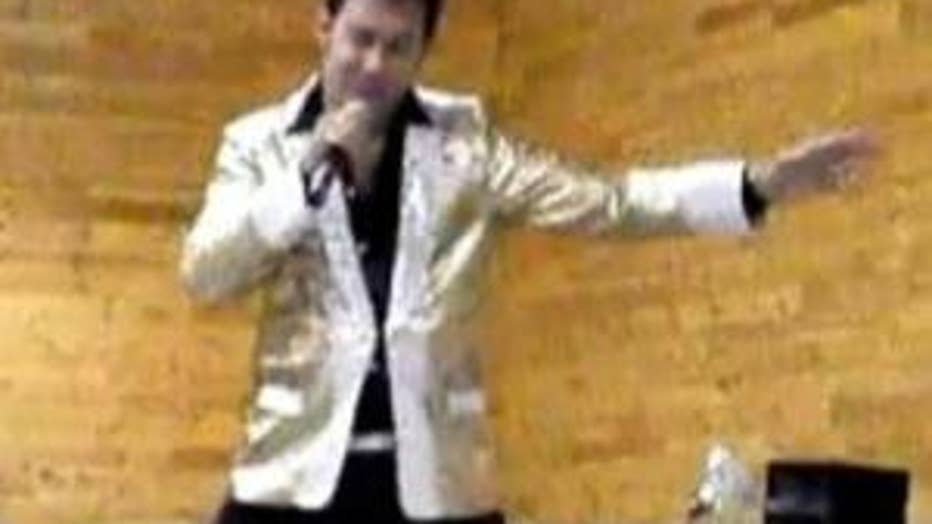 Wicker said he and his wife "kicked in our share" to partially cover the entertainment costs for the newlyweds.

The senator declined to discuss earlier reports that the suspect, who also allegedly sent a letter with ricin to President Obama, had corresponded frequently. But he added, "I wouldn't say they're inaccurate."

The suspect was arrested late Wednesday in Corinth, Miss.

"I should, probably ought to, just keep my trap shut," Wicker said.

By Michael A. Memoli / Los Angeles Times