Richard Sherman surprises Mary Bridge Children's patient who lost her favorite doll


SEATTLE -- Richard Sherman can look pretty intimidating on the football field, but in his off time, he's got quite the big heart.

On Wednesday, Mary Bridge Children's Hospital tweeted to see if the Seahawks would help 4-year-old Ellie Carter, a patient who lost her favorite Richard Sherman doll. Ellie has kept the doll by her side during multiple procedures and surgeries, as she fights a complex case with multiple conditions.

Sherman tweeted back to Mary Bridge and asked how he could help.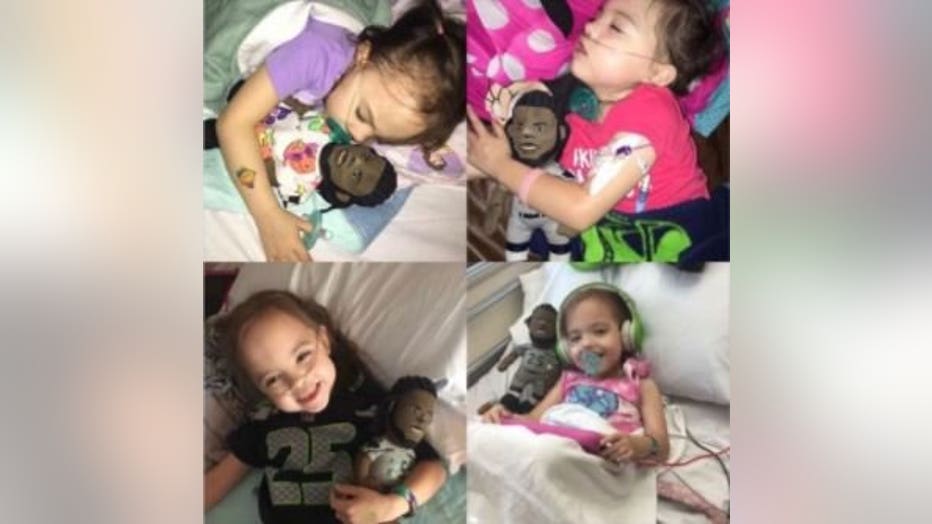 Sherman ended up making an impromptu visit to see Ellie, who was sporting a #25 jersey, at the hospital on Thursday. He brought her gifts, blew bubbles with her and chased her down the hallway

It was a play date they will both surely remember for a lifetime.