Returning military dad surprises daughter in class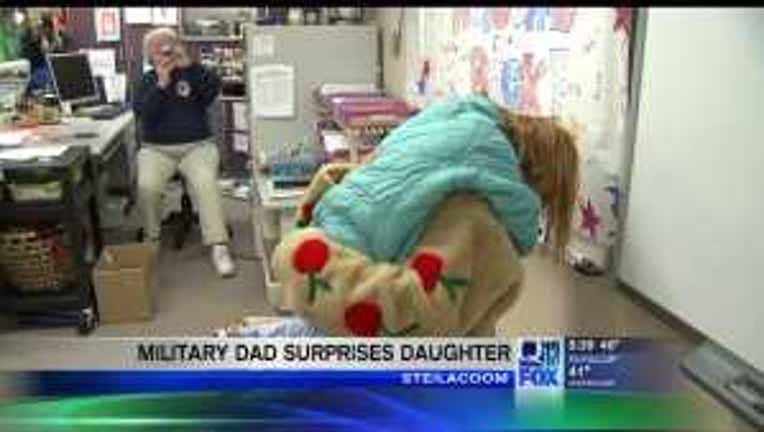 STEILACOOM, Wash. -- A young girl at Cherrydale Elementary School in Steilacoom got a very special surprise Friday – her military father, who she hadn't seen him since his deployment last July, surprised Ally Bass in her school classroom.

Zach Bass came home from active duty in Egypt, just in time for Ally's eighth birthday on Saturday.

Bass dressed up in a school mascot costume and handed out treats in Ally's second-grade class. He then surprised her by taking off the head of the costume. Watch how she responded.