Retired star pitcher Curt Shilling announces he has cancer
(CNN) -- Curt Schilling -- a standout pitcher who belonged to three World Series championship teams before becoming an ESPN analyst -- has cancer, he announced Wednesday.

The retired Major League Baseball player did not specify what type of cancer he had or his prognosis, only that "I've recently been diagnosed."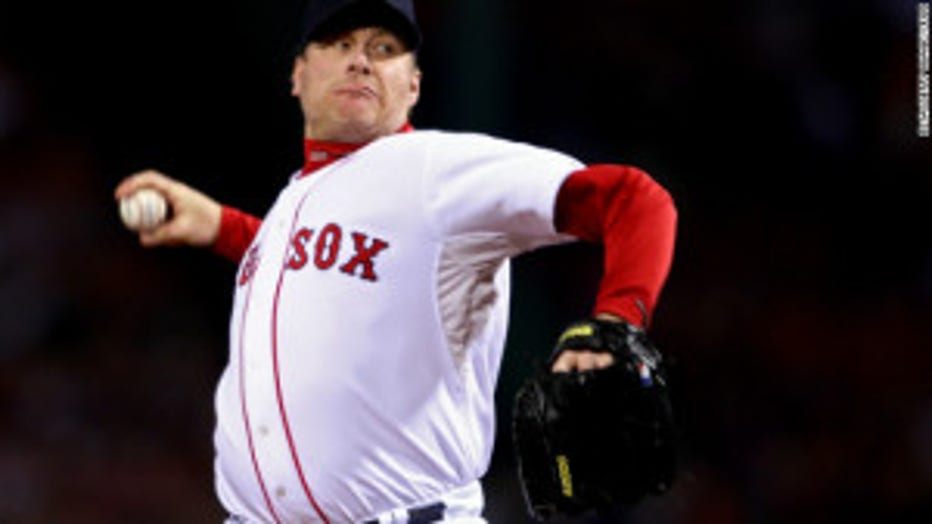 "I've always believed life is about embracing the gifts and rising up to meet the challenges," Schilling, 47, said in a statement. "... I've been so very blessed and I feel grateful for what God has allowed my family to have and experience, and I'll embrace this fight just like the rest of them, with resolute faith and head on."

After rising up the Boston Red Sox minor league ranks, Schilling broke into the Major Leagues with Baltimore in 1988. He went on to star with the Philadelphia Phillies before ascending another level in his career upon joining the Arizona Diamondbacks in 2001.

That season, Schilling not only posted a 22-6 record and an ERA of 2.98, but he earned World Series MVP honors in leading the team to its first-ever championship.

He maintained the momentum the following season, when -- for the second straight year -- Major League players voted him as the National League's most outstanding pitcher.

Schilling went on to obtain legendary status in Boston upon returning to the Red Sox via trade before the 2004 season. The right-handed starter posted impressive numbers during the regular season, then didn't let an injury -- that left him with a famously bloody sock -- stop him from contributing to Boston's first World Series title in 86 years.

He retired in 2007, after the Red Sox again won the title, then led an ill-fated video game company based in Rhode Island.

ESPN would later hire him as a baseball analyst. The network issued a statement Wednesday saying, "His ESPN teammates wish him continued strength in his cancer fight, and we look forward to welcoming him back to our baseball coverage whenever he's ready."