Retired firefighter's new mission: 'Play my banjo in as many different countries as possible'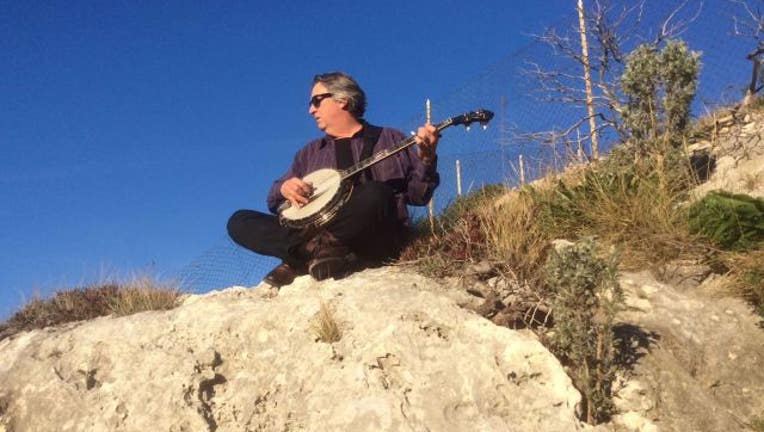 PESCHICI, Italy --  For 22 years Dan Monte Calvo fought fires for departments in Woodinville and South Whidbey.  Now retired, Dan is on a new adventure crisscrossing Europe with his daughter, his banjo and his burning passion for bluegrass music.

"My mission is to play my banjo in as many different countries as possible, meet as many people as I can and spread the love of bluegrass music and the banjo around the world," wrote Dan on his blog chronicling his travels.

A shoulder injured forced Dan into early retirement from the Woodinville Fire Department December 13th, 2013.  But five days later he decided to change his own luck and flew to London England where his new adventure began.

Dan's daughter Emma, a filmmaker, is accompanying her father and helping document the trip.

"In his first month, he had been hosted on a popular radio station in Montpellier, France; played with a local bluegrass band called, The Apple Trees and is now playing with, The Transatlantic Bluegrass Band, while at the same time embracing and immersing himself in new cultures; learning new languages, and sharing his passion of bluegrass with the world through his original songs," wrote Emma via Facebook.

This week Dan and Emma are in Italy making their way from Rome to the Adriatic Sea.




Dan not only plays his banjo as he goes, but he is also writing and recording new songs he is posting on the internet.

Some day's Dan says he writes on the train or sitting in the sun.

But it isn't always that easy.

"Some days it seems like everything is against me," wrote Dan in a blog post from France.  "Too much noise, crazy people on mopeds, trams going by and let's not forget the rain."

Still the trip and the banjo music roll on, soon the traveling duo plan to leave Italy and head to Portugal, Morocco and Spain