Restaurant employee stabbed, sexually assaulted in North Bend


NORTH BEND -- Sema Calvo hasn't slept at all since getting a phone call in the middle of the night.

"A manager of mine said one of my employees was attacked and I just hung up the phone and headed straight out there," Calvo said Monday.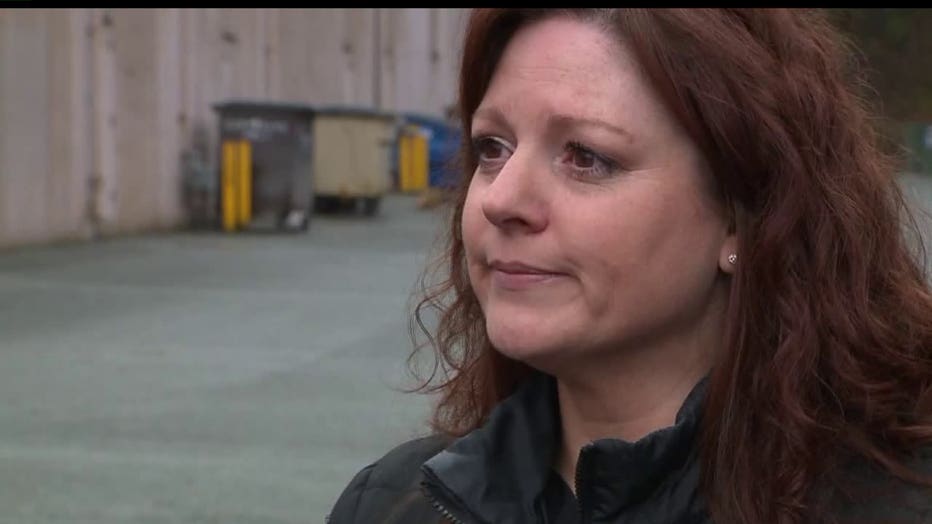 Sema Calvo, owner of Jay Berry's restaurant in North Bend, talks about the condition of her employee who was stabbed and sexually assaulted there. (Photo: KCPQ-TV)


The Jay Berry's owner headed to her North Bend restaurant and quickly learned what happened.

"As my female employee was closing at 11 (p.m. Sunday) and going out the back door, someone happened to be waiting there, then pushed her and forced her back inside.  Then, very tragically, a sexual assault occurred," said Snoqualmie & North Bend Police Chief Steve McCulley.

Police say the suspect used duct tape to bind her wrists and ankles, and stabbed her.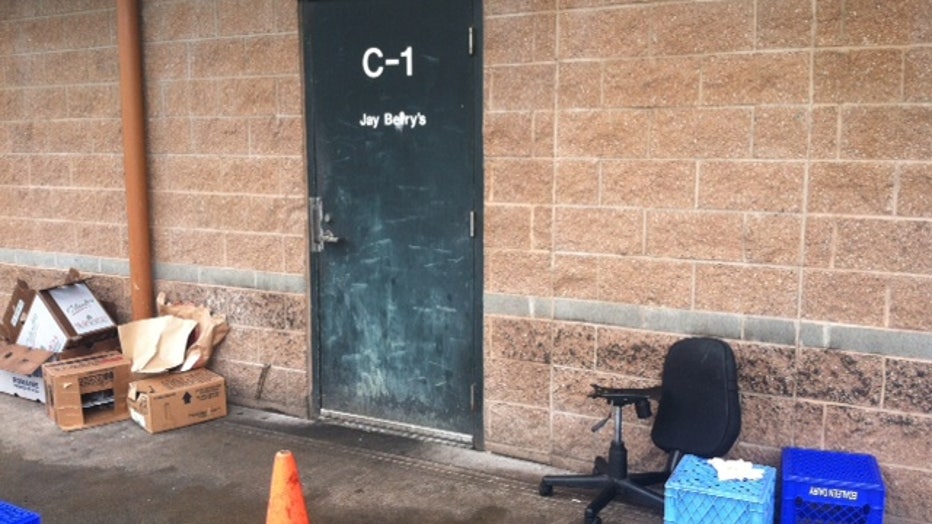 Exterior of Jay Berry's restaurant in North Bend. This is the door a female employee was trying to leave when a male suspect pushed her back inside, stabbed and sexually assaulted her. (Photo: KCPQ-TV)


Calvo went to visit the victim at Overlake Hospital and said the wounds were to Calvo's arm and stomach.

"She was pretty beaten emotionally.  She's a tough girl.  I told her I was sorry.  I didn't want to take her time.  Her boyfriend was there and I just wanted her to know I was there," said Calvo.

Hannah Williams, who works at Hair Masters, next to Jay Berry's, said she and her co-workers are already taking extra precautions.

"No one is closing alone.  We're not taking garbage out at night.  We'll have to leave it inside and take it out in the morning," said Williams.

Calvo said she, too, is making changes to her security procedures.

"The employees would go out the back door and the only reason for that is the door locks by itself so everybody doesn't have to have keys, which is also a security thing for the restaurant.  That will change, they'll go out the front and park in the front.  We'll also have the buddy system at closing," said Calvo.

For now, she's not sure when she'll re-open and is focusing on helping her friend heal.

"We love her.  She's family.  She was one of the first employees I hired 14 years ago.  She shows up every day and does her job and cares about her job.  We hope to see her back soon," said Calvo.

This victim is in her late 30s and has two children.

Police don't have a goo description of the suspect because, they said,  he was wearing a hoodie and a mask.

The owner told Q13 FOX News that it looks like the man also tried to steal restaurant safe, but gave up because it's bolted to the floor.  She says she does have a security camera inside and police are reviewing that footage, but she believes it was really dark inside and isn't sure if it captured this crime.

If you have any information, police want you to immediately call 911.