Resorts still waiting for snow at Snoqualmie Pass
SNOQUALMIE PASS -- When the mountains at Snoqualmie pass are bare, parking lots at Snoqualmie Summit are empty.

While a few die-hards took advantage of what snow there was Sunday, other waited impatiently for more.

"I just wish the snow would come. It`s pretty cold out here, so I wish it would stop teasing us and at least give us a little bit of snow," skier Michael Coleman said.

It is a season at Snoqualmie Pass like few have seen before.

It's 24 degrees, but because of the lack of snow, there are no open trails and no open lifts; everything is closed.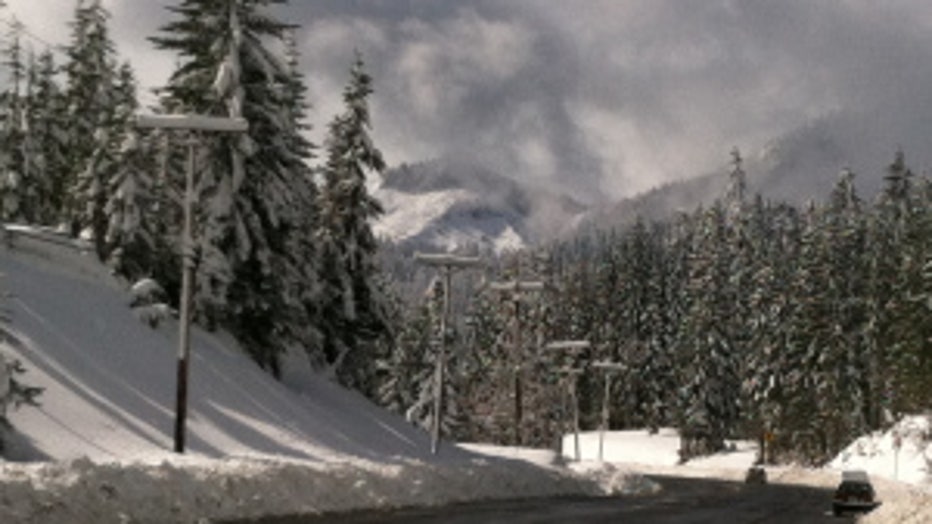 "It`s probably been, heck, probably been 15 or 20 years since I remember it being this low and I just hope we get more in a hurry," skier Chuck Lubbesmeyer said.

As bad as the lack of snow is for skiers and boarders it's even worse for businesses at the summit.

They rely on big crowds and when the lifts are idle the businesses suffer.

Business at Bob's Summit Deli is down a whopping sixty percent.

"You just notice that the traffic flow is a lot less. With no one coming up to ski or snowboard without the snow. You don`t have as many travelers because they can`t come up here to ski," Bob's Summit Deli cashier Bree Vrooman said.

But the news is not all bad.

"Since the chairs aren't running people are getting antsy and they`re coming in and trying how to get that out there," Chair 2 Board Sports owner Stefani Hendry said.

Hendry specializes in back country snowboarding with a twist.

Even with little snow on the slopes, her business is booming.

"I build split boards which is a snow board that turns into skies. Cross country ski up the hill, put it back together and snowboard down," Hendry said.

And, more good news for holiday travelers; I-90 is mostly bare and dry.

That means the vast majority of WSDOT heavy equipment is sitting in the Hyak maintenance yard and for travelers like Josh Delong, the drive home was a piece of cake.

"It was good.  It was an awesome drive. The last couple, four years have always been kind of a roll of the dice when we try to make the Christmas trip and stuff and this one has just been beautiful," driver Josh Delong said.

For those with season passes there are some option.

Call or check the Summit at Snoqualmie webpage to find what other ski resorts will honor those passes and Walter Kelley says by next weekend there should be enough snow for Snoqualmie resorts to open.