Residents upset at another leadership change at SPD South Precinct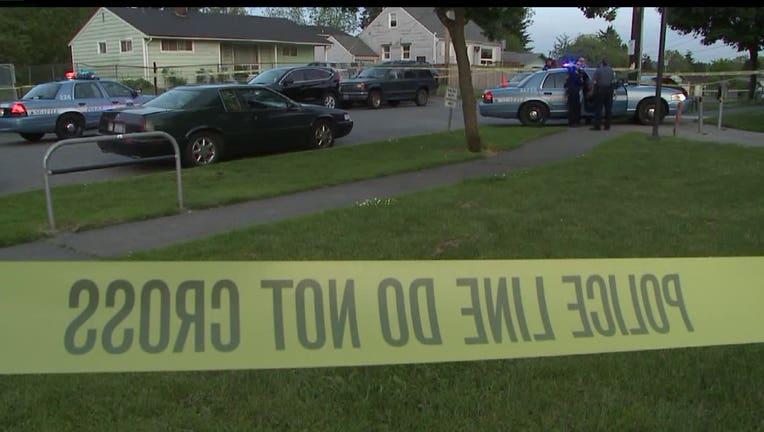 SEATTLE -- For the past two weeks in South Seattle, residents have said they feel like they're under siege.

"From our backyard we can see the flashing from whatever automatic gun they're deciding to use," said Aaricka Ludgood.

There have been 10 shootings since May 13 and a body found in a shopping cart.

It's personal for Louis Watanabe. He lives in Beacon Hill, is running for state Senate and his campaign director's cousin was one of the shooting victims. Watanabe is concerned with yet another change in command at the police department's south precinct.

"Southeast Seattle deserves a lot more than simply being the revolving door training ground for police leadership," said Watanabe.



Former Lt. Steve Strand is the new South Precinct captain, replacing John Hayes who was here for six months and is being reassigned to the Compliance Bureau. Before Hayes, Carmen Best served for only two months.

We asked Seattle Police why there is yet another turnover in leadership. They would not comment, only saying it's a personnel issue and there was an opening they had to fill.

"We need a steady captain that's going to stay," said Pat Murakami with the South Crime Prevention Council, who says the game of musical chairs is taking its toll. "We seem to be getting the brunt of the turnover. You can't be a finely tuned machine when there's constant turnover at the top and everyone has their own leadership style."

Neighborhood leaders say aside from the gun violence, there has been a spike in lower level crime like car break-ins and burglaries making residents feel unsafe.

Concerned residents were to gather at the New Holly Community Center at 6 p.m. Tuesday to meet with Strand.