Residents of Oso gather to 'share their needs, their hurts'


OSO, Wash. -- People came together at the Oso Community Chapel Wednesday night, not far from the mudslide area.

"We wanted to have a time where the community could come and share their needs and their hurts," pastor Gary Ray said "A time where they could receive some, and a time for them to know there are good people around them who want to help meet their needs."

Ray said the church doesn't just have to be a place for people who have spiritual needs.

"We do want to meet practical and physical needs, whether that's rebuilding or listening or cooking or transportation needs."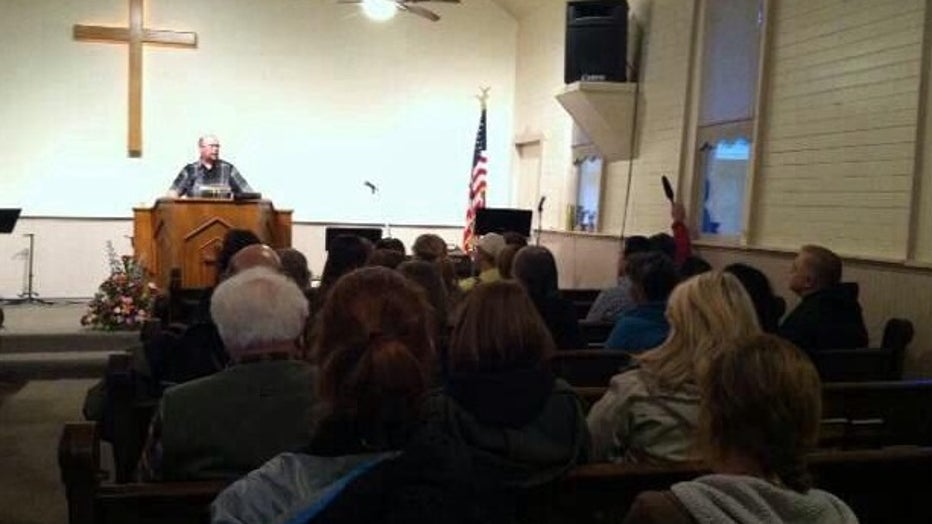 People have been stopping by the church for the past few days to donate truckloads of food and other items for the victims.

"We probably can't even get into our little food bank with all the donations that have been made," said volunteer Marlene Hendrickson.

Now, the pastor is working with churches in Marysville, Mount Vernon and the surrounding area to see what other services they can provide.

"We're the only church here, so we're going to be the base of operations and to coordinate volunteer help from all over," Ray said. "That's our vision, that's the goal."

Oso is a small town, with a population of less than 500 people. So everyone close to the slide area has been affected.

"We keep hearing different names of people who are involved in this," said Hendrickson. "So it keeps getting closer and closer to home for us."

"I know some of the people who have lost their homes," said Jean Allen. "The little baby they found the other day, I knew her auntie. It's just really hard."

Allen works at a flower shop in Arlington. She brought flowers for Wednesday night's service, because she says she wanted to do something.

"They help people feel better and it gives them a little bit of comfort; we see that all the time working at the shop."

Ray said he's glad to see neighbors connecting with neighbors in those small ways.

"That's good and that's important. It's a difficult time, very emotional, draining in many ways."

The church handed out fliers at the meeting with this message: 'God has not forgotten or forsaken His people. In the midst of difficulty, God can provide peace, hope and help.'

They said anyone who needs spiritual counsel, or who wants to offer to help, can contact them at 360-862-3550 or at osochapel@gmail.com.