Researchers believe dead orca was female, may have been pregnant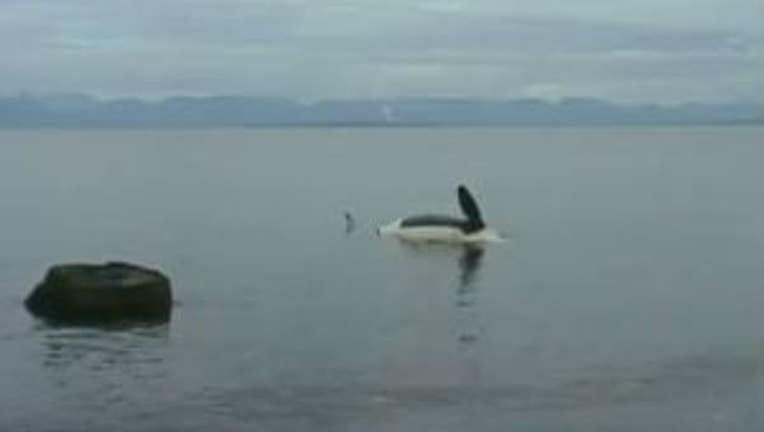 VANCOUVER ISLAND, Canada -- Whale researchers said this week an orca found dead in the Georgia Strait was believed to be one of the last breeding age females residing in local waters.

The 18-year-old J32 known as Rhapsody was also widely believed to be pregnant, though it will take a necropsy planned for this weekend to formally confirm that belief.

"We cannot express how tragic this loss is for this struggling, precariously small, family of resident orcas of the Salish Sea," wrote the Orca Network on Facebook.

Ken Balcomb with the Center for Whale Research on San Juan Island will attend and assist in the necropsy.

Rhapsody's own mother died in 1998 when Rhapsody was just 2-years-old.

"She is survived by J22 and her cousins J34 Doublestuf and J38 Cookie, leaving only three survivors of the former J10 matriline, and only 77 members of the Southern Resident Community," wrote the Orca Network.

Victoria British Columbia television station CHEK-TV reported that the orca's body washed up on the shores near Comox British Columbia.

A 7-week-old baby orca is believed to have died in October after going missing from its mother.

L120 was the first newborn Southern Resident offspring seen since August 2012, the center said. In February of that year, the body of L86's second offspring, 3-year old female L112, washed up at Long Beach, Wash. with indications of death by severe acoustic trauma, it said.