Reports: Zach Miller takes pay cut to stay with Hawks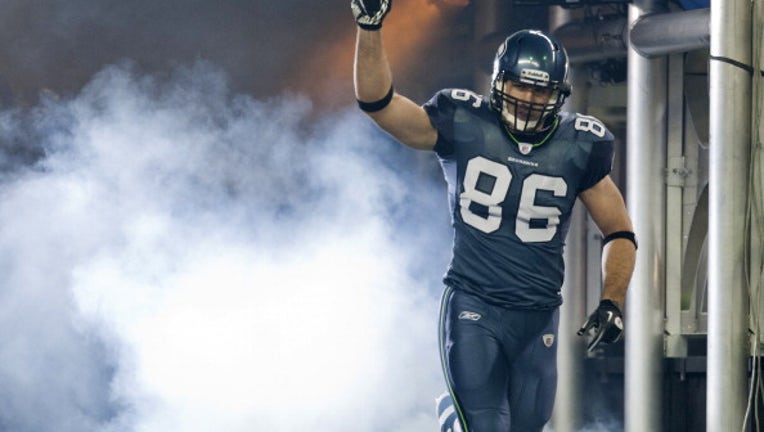 SEATTLE -- Tight End Zach Miller restructured his contract with the Seahawks Monday, and took a sizable pay cut to resign with the World Champion Hawks, multiple media outlets reported.

According to Tom Pelissero of USA Today, Miller cut his 2014 compensation in half, from $6-million a year to $3-million a year. The reduction in pay and incentives brought his salary cap number down from $7 million to $4 million, Pelissero reported.

Many NFL analysts thought Miller would be a "cap casualty" for the Hawks if he refused to restructure his contract. The restructured deal brings back a player crucial tot he Seahawks run-first offense. Miller played in 14 games and caught 22 passes for the Hawks in 2013, and was on the field for 58 of 60 snaps during the Super Bowl.

NFL.com reported the Hawks were still looking at Tight End Jermichael Finley of the Green Bay Packers Monday. Finley played six games for the Packers in 2013.