Reported anarchist tosses white powder, shouts 'consumerism' at Seattle shoppers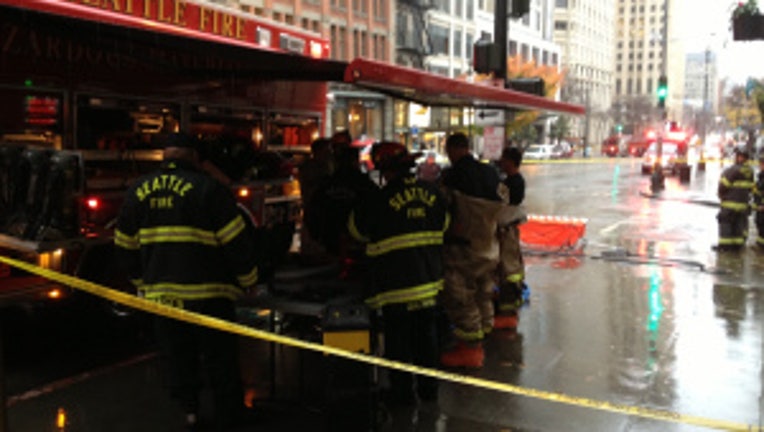 SEATTLE -- Seattle Police are searching for a reported anarchist who tossed a bag of white powder near a busy shopping area downtown, causing the evacuation of a retail store.

Witnesses said the man drove by the North Face store at 1st Avenue and Spring Street and yelled out "consumerism" as he tossed a bag of white powder on to the sidewalk.

Seattle Fire Department's Haz Mat team responded and shut down 1st Avenue between Madison and Spring Streets around 1 p.m. Shoppers and employees inside the North Face store were evacuated.

Investigators said that it was raining too hard and they were unable to get a good sample of the white powder to determine the contents of the powder.

No one was injured.