Report: Union reps met with Boeing chief in Renton
RENTON -- Boeing Commercial Airplanes Executive Ray Conner met with Machinists union officials Tuesday in Renton, presumably in an effort to come to a contract agreement, the Seattle Times reported.

According to the Times, Conner met with International Association of Machinists District 751 members at the Commercial Airplanes headquarters in Renton. The meeting was described as "congenial," the Times reported, showing hope that a deal between labor and Boeing management to construct the Boeing 777X in Washington could still be reached.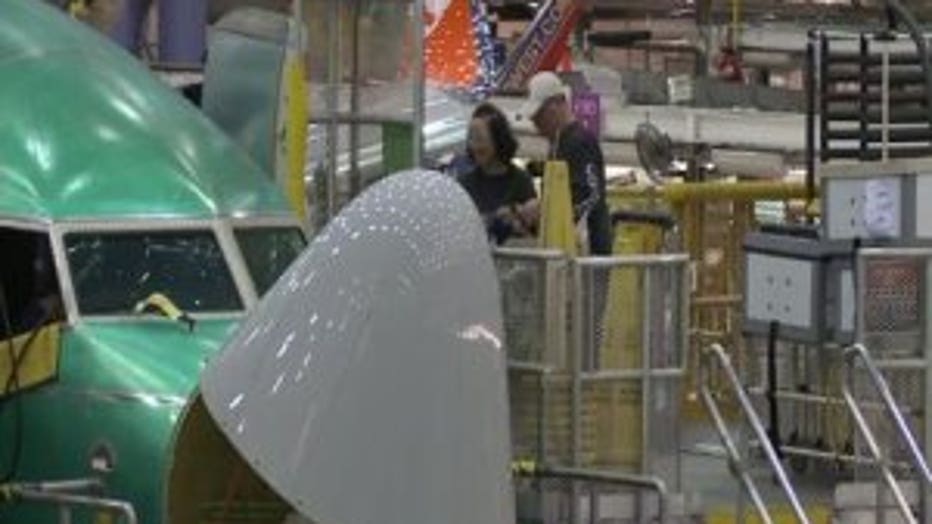 Previously, Boeing officials had said they would not meet with union members until the current contract was up in 2016.

The director of Gov. Jay Inslee's aerospace office, Alex Pietsch, said he could not independently confirm the meeting, but that he had heard reports and believed they were promising.

"Clearly the company is interested in a long-term agreement with the machinists union, and if these conversations are the start down a path where we can make that happen, that would be a great thing for Washington," Pietsch said.

Gov. Inslee has met multiple times with Boeing leaders since the union voted to decline a new contract that would guarantee 777X construction in Washington state until 2024. Inslee led the charge to pass $8.4 million in tax incentives for Boeing in a special session earlier this year.

Boeing said previously it will not make a decision on where to build the 777X until mid-January. States around the country have tried to woo the aerospace giant in recent weeks, convening special legislative sessions to offer tax breaks for a job that would bring thousands of jobs to an area.

Eight union members marched in Everett Tuesday to encourage talks to restart between Boeing and the union. The Times reported the union members in Everett didn't know of the meeting, but did see it as positive.

Manufacturing of the 777X could guarantee close to 8,500 high-paying jobs, the Times reported.