Report: Truck causing Skagit River Bridge collapse was 2 inches too tall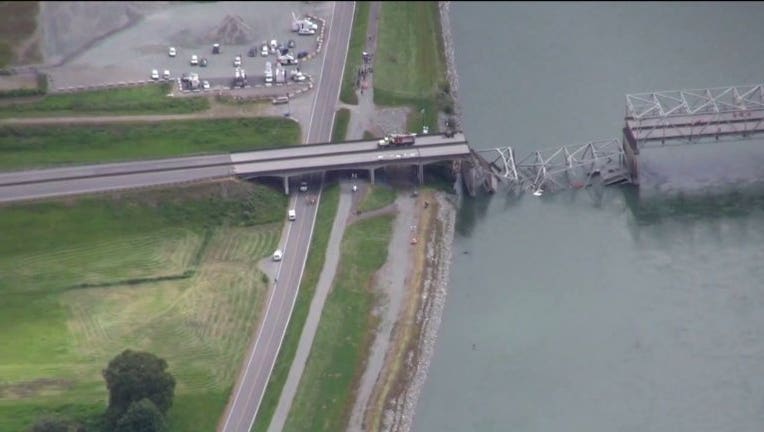 article


OLYMPIA -- An investigation team tasked with trying to find the cause of the Interstate 5 Skagit River Bridge Collapse in May 2013 has discovered the truck that struck the bridge was two inches over height.

In a report released Monday, detectives from the Washington State Patrol found the truck was not permitted to carry a load higher than 15'9". Instead, the load was two inches higher, and hit one of the bridge's sway braces as it crossed the structure, detectives said.

The collision happened on May 23, 2013, shortly after 7:00 p.m. After the collapse, two vehicles fell into the river and the occupants had to be rescued. They suffered non-life threatening injuries and have recovered.

Detectives also determined that the pole carried by a pilot car hit the bridge structure, which should have triggered a warning. However, the driver of the over-height load is the person legally responsible for safe transit, not the driver of any support vehicle or pilot car.

Officials say the pilot car driving in front of the truck could have moved to the center lane of the bridge after their pole hit the structure, allowing for more room for the truck to pass.

The truck driver from Alberta, Canada was cited by the WSP following the collapse, and he was given a traffic infraction carrying a $550 fine for second-degree negligent driving.

Though there were no casualties directly related to the collapse, a WSP trooper was killed seven days later when he was directing traffic at a detour around the scene.

To read the full WSP report, click here.