Report: State's DOL issued 'big number' of fake licenses to CIA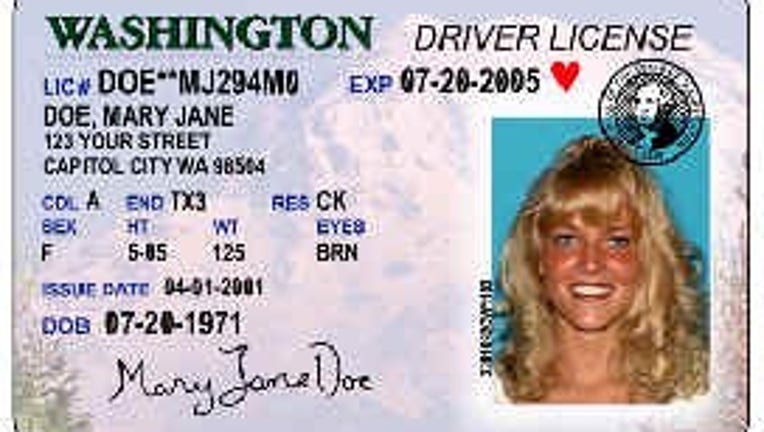 OLYMPIA -- In a bizarre pairing of a state agency and one of the world's most notorious producers of undercover agents, the Kitsap Sun reported Monday that the state's Department of Licensing has issued more fake drivers licenses to the Central Intelligence Agency than any other government entity.

According to the Sun, the state's DOL has issued 288 fictitious licenses -- licenses presumably used to help undercover agents compile fake identities -- to the CIA since 2007. In that time, the DOL has also issued 198 fictitious licenses to the Department of Defense and other local agencies, including the Kitsap County Sheriff's Office and the Bremerton Police Department.

Just how, why and when this program of issuing "undercover" licenses to law enforcement agencies became practice for the DOL is unknown, the Sun reported, baffling many in the state government once they found out. Top-level state officials, including former two-term Gov. Chris Gregoire and state lawmakers, didn't know about the fake license handouts, the paper reported, prompting many to worry about the lack of oversight.

Sen. Jason Overstreet, R-Lyden, of the House's Transportation Committee was surprised to find out the DOL had been printing fake licenses for the better part of three decades. In fact, the Sun reported no one was sure exactly when the program began.

"The first and obvious question is why (has) the CIA asked for and received 288 Washington state identifications?," Overstreet told the Sun. "It seems like a big number."

According to the paper, no fake licenses from the Oregon Department of Licensing were issued to the CIA.

The ACLU, state lawmakers and others are hoping new legislation introduced in the state's House of Representatives would stem the flow of fictitious driver's licenses to federal agencies. The bill would limit the time an undercover agent could carry a fictitious driver's license and require an agent return the license to the state after a specific amount of time.

Tim Weiner, a Pulitzer Prize-winning author of "Legacy of Ashes" told the Sun that it made sense for the CIA to seek licenses from Washington for undercover agents, given the amount of world-class industry and technology housed by the state.