Report: Soldier pleads guilty to killing wife, raping stepdaughter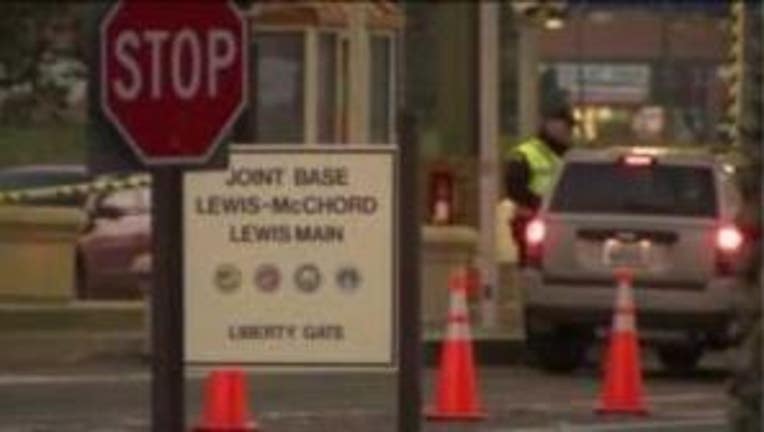 TACOMA -- An Army staff sergeant pleaded guilty Thursday to stabbing his wife to death on Joint Base Lewis-McChord and raping her daughter, The News Tribune of Tacoma reported.

Staff Sgt. Robert S. Chiaravallotti, 41, has been charged with murder, rape of a child and assault of a child.

The News Tribune said the soldier told a military judge Thursday that he stabbed his wife, Dionne Chiaravallotti, 39, to death Aug. 25, 2012, after he told her that he had been having sex with her 14-year-old daughter for a year and showed her a video of the girl stripping. He said his wife became enraged and charged him and he stabbed her.

He told the judge he had intended to stab his stepdaughter, too. Instead, he said, he raped his 14-year-old stepdaughter after she witnessed him kill her mother, Chiaravallotti told the judge, according to the newspaper.

The News Tribune said Judge Maj. Stefan R. Wolfe accepted Chiaravallotti's plea, but no sentence was immediately handed down.

Chiaravallotti is stationed at Lewis-McChord. At the time of the crimes, officials said he was stationed in South Korea, where he served in the Eighth Army Band, and was visiting JBLM.

In August, The News Tribune said a woman who identified herself as Dionne Chiaravallotti's mother told the newspaper that her granddaughter witnessed the attack and that the girl said her father stabbed her mother multiple times about 3 a.m. Saturday, Aug. 25.