Report: Seahawks lock up safety Earl Thomas with long-term extension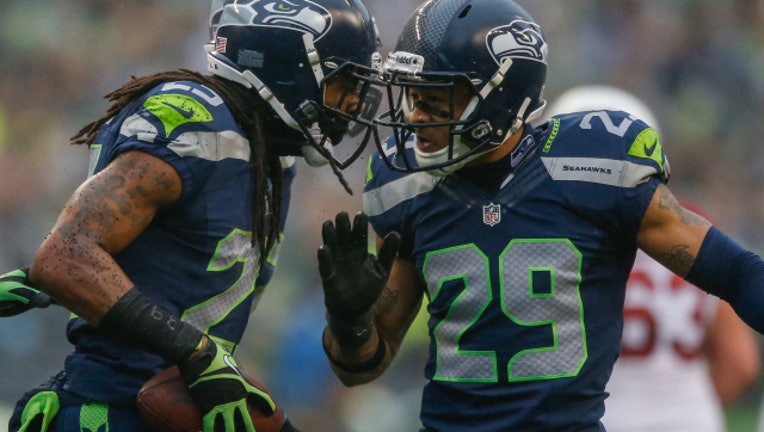 article


SEATTLE -- The Seahawks have agreed to a long-term extension with star safety Earl Thomas that would make him the highest paid safety in the league, Ian Rapoport of the NFL Network reported.

Rapoport tweeted the news about 34-year-old Thomas at 1:50 p.m. Monday.




Rapoport later tweeted the deal was a four-year extension that would pay him $40 million with a base value, and $27.725 million guaranteed. The new deal makes Thomas the first $10 million-per-year safety, and the highest paid defensive back on a multi-year deal. His contract will be up when he's 29, Rapoport said.

Rapoport said after Thomas' signing, cornerback Richard Sherman will be up next for the Seattle Seahawks.




Thomas was one of the stars of the Seahawks stalwart defense during the team's 2013/14 Super Bowl run. He ended the 2013 regular season with 105 combined tackles and five interceptions.

Winston Guy Jr., a former teammate of Thomas who now plays for the Jacksonville Jaguars, took to Twitter to congratulate his former teammate.