Report: Seahawks didn't interview witnesses in 'ugly' hotel incident involving draft pick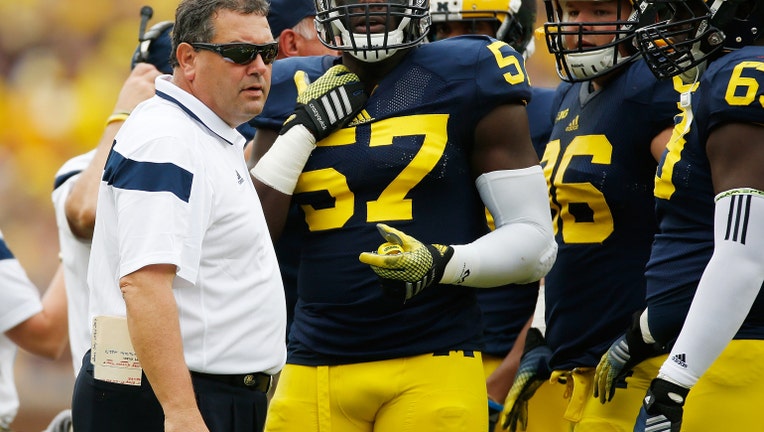 SEATTLE – According to a Seattle Times report on Tuesday, the Seattle Seahawks did not interview witnesses to the alleged domestic violence incident involving draft pick Frank Clark. The Times report comes days after the draft pick announcement and press conference where General Manager John Schneider and Coach Pete Carroll answered media questions about the decision to draft Clark and how the Seahawks investigated the incident.

In that press conference, Schneider said they could not get into the specifics of the case but from their understanding and information they received, Clark never put his hands on the woman.

Clark, the 63rd overall pick in the 2015 NFL Draft, was initially charged with two first-degree misdemeanors for domestic violence and assault. He was kicked off his University of Michigan football team two days after his arrest. Three weeks ago, Clark pleaded guilty to a reduced charge of persistent disorderly conduct in a plea deal with prosecutors. He was given a $250 fine and no further jail time past the two days already served. He also won't have a domestic violence conviction placed on his permanent record.

According to the Times, at least two witnesses to an alleged assault in November were not interviewed by the Seahawks.  The witnesses told the Times they found Clark's ex-girlfriend, Diamond Hurt, on the floor of a Sandusky, Ohio hotel room, looking "unconscious" and "knocked out." In a police report released by the Times, Hurt says Clark punched her in the face. It also quotes Hurt's brothers, who were present in the hotel room during the alleged incident, saying Clark "slammed" Hurt to the ground.

The Seahawks released this statement to Q13 FOX Tuesday:

We conducted an extensive independent investigation that included confidential interviews with people directly involved with the case. That investigation provided our organization with an in-depth understanding of the situation and background. With the exception of Frank, we did not directly speak to any witnesses  from that night.

General Manager John Schneider said on Friday that he would have never drafted Clark if he believed he hit Hurt.

"I have four older sisters and I would say that there are always two sides to every story," Schneider said. "And you have to go through the whole thing. You can't just go with one police report. You have to talk to everybody that's involved. Everybody."

Q13 FOX's Brandi Kruse is looking into this developing story and we will update this story as we learn more.