Report: Questions over King Felix's arm could hold up deal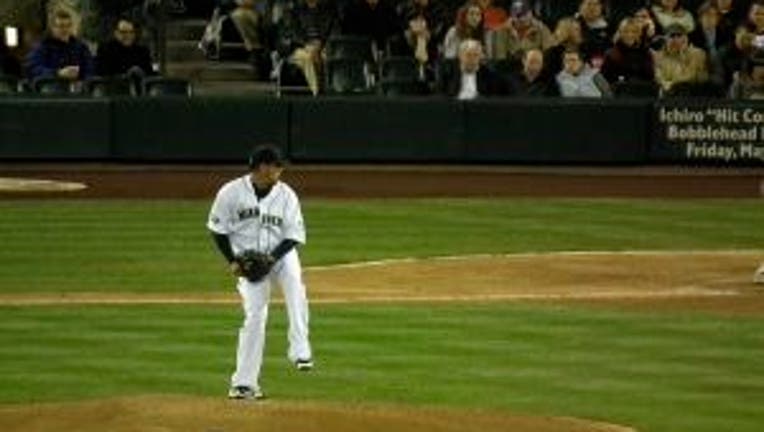 SEATTLE -- A record contract for Felix? Not so fast.

Just days after news broke that ace pitcher Felix Hernandez would sign a large contract extension with the Seattle Mariners, a new report has surfaced claiming the deal may be held up because of elbow issues Hernandez reportedly faces.

ESPN's Buster Olney reported Sunday that the Mariners and Hernandez are not close to signing the 7-year, $175 million contract extension reported Thursday. Olney, citing unnamed sources, said elbow issues are perceived by at least one of the parties as being a possible impediment to the completion of the new contract.

"It's an issue," one unnamed source told Olney.

Hernandez, 26, had thrown 1620 innings in his young career, joining only three other pitchers to have thrown that many innings before their year 27 season. Hernandez had minor elbow injuries in 2007, but he has been mostly healthy through his career.

The 7-year, $175 million contract would be the largest contract for any pitcher in the major leagues.