Report: NBA wants Sacramento bidders for Kings to cover Seattle group's $30M deposit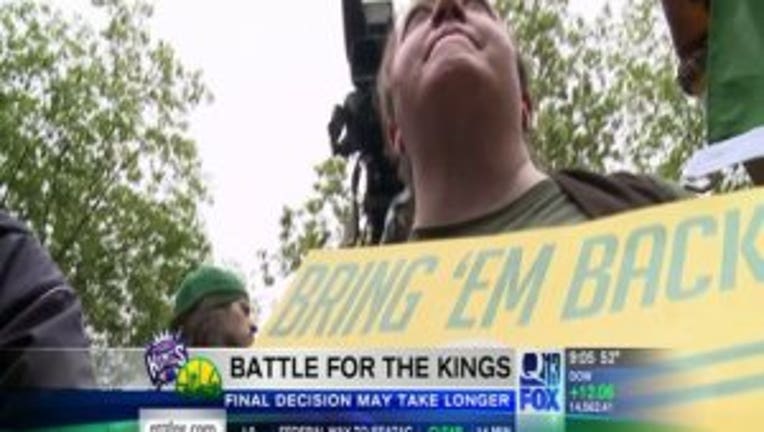 NEW YORK -- The NBA has asked the Sacramento investors seeking to buy the Kings to pay Seattle's investors the $30 million non-refundable deposit they'd lose if Seattle doesn't get the team, the trade publication Sports Business Daily reported Thursday.

Citing a source for the information, Sports Business Daily staff writer Daniel Kaplan said that the NBA does not want "Seattle to be discouraged if they do not get the team" and so the "league wants to make the group's effort whole. Presumably that would be a show from the NBA that even if Seattle were not to get the team, the league remains high on the market."

The NBA had no comment on the report. The Sacramento Bee reported that the Sacramento investors had no comment either.

The Seattle investment group led by Chris Hansen and Microsoft CEO Steve Ballmer has a purchase agreement with the Kings owners, the Maloof family, which includes a $30 million non-refundable deposit.

The Maloof family has set a 5 p.m. Friday deadline for the Sacramento investment group to provide a written, binding counter offer for the team.

The NBA Board of Governors is expected to decide between the Seattle and Sacramento offers to buy the team at its next meeting in New York on April 18-19.