Report: Kings owner sets Friday deadline for binding Sacramento offer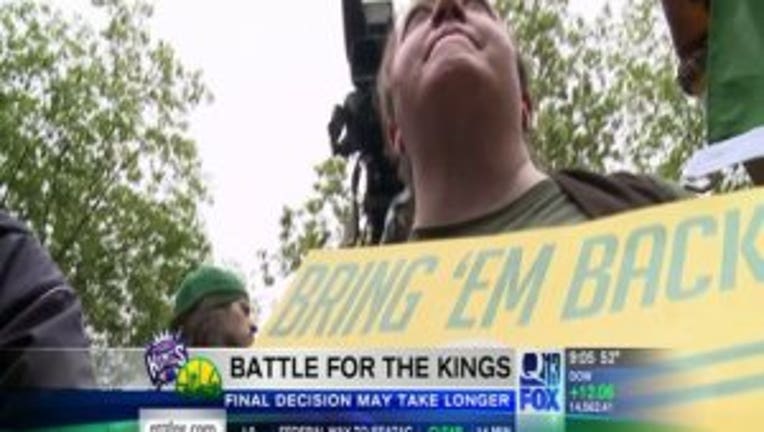 SACRAMENTO -- The Maloof family has given the Sacramento investors seeking to buy the Kings until 5 p.m. Friday to submit a written, binding "back-up" offer that matches the deal the family has in place to sell the franchise to a group in Seattle, the Sacramento Bee reported Wednesday.

Citing "a source close to the deal," the Bee said that if the Maloofs receive a matching offer by Friday, they will consider it as a serious back-up proposal should the NBA nullify their tentative deal with Seattle.

If the offer doesn't arrive, or doesn't match the Seattle bid, the Maloofs have said any talks are off with the Sacramento group, the Bee said. The source declined further comment about who issued the ultimatum, when, or why, the newspaper said.

The investment groups from both Sacramento and Seattle presented their offers to the NBA in meetings in New York last week. The NBA Board of Governors, consisting of all team owners, is expected to decide the issue at its meeting April 18-19.

To read the entire Sacramento Bee story, click here.