REPORT: Forensic evidence links Hannah Graham suspect to murdered Virginia Tech student


CHARLOTTESVILLE, Virgina —The suspect in the abduction of an 18-year-old in Charlottesville Virgina earlier this month has been linked to a previous disappearance of a 20-year-old Virgina Tech student reported WTVR-TV.

Reporter Laura French cited sources close to the investigation saying authorities had forensically linked the man accused in the abduction of Hanna Graham to the disappearance of VT student Morgan Harrington in 2009.

Those sources indicated to WTVR-TV that forensic evidence belonging to Graham suspect Jesse Matthew Jr., matched forensic evidence collected during the Harrington investigation.

MORE:  READ ALL OF WTVR-TV'S COVERAGE OF THE SEARCH FOR HANNA GRAHAM

The sources would not indicate what Matthew may or may not have done with Harrington, however the sources indicated that the forensic evidence match showed Harrington had some sort of contact with Matthew the night she disappeared outside John Paul Jones arena on October 17, 2009. Her remains were found in January 2010 on an Albemarle County farm.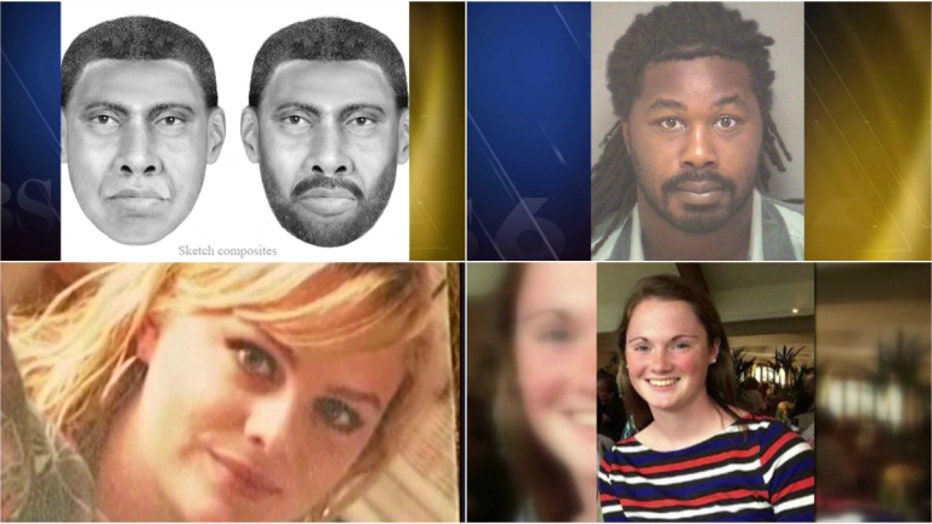 Jesse Matthew Jr. forensically linked to both Morgan Harrington (left) and Hannah Graham (right). Courtesy WTVR-TV


"For the past five years, the Virginia State Police has been aggressively pursuing the investigation into the disappearance and death of 20-year-old Morgan D. Harrington of Roanoke, Va," Virginia State Police spokeswoman Corinne Geller wrote in an email following the WTVR-TV report. "Last week, the arrest of Jesse L. Matthew Jr., 32, of Charlottesville, Va., provided a significant break in this case with a new forensic link for state police investigators to pursue. There is a still a great deal of work to be done in regards to this investigation and we appreciate the public's patience as we move forward."

"We worked five years to get to this point, so we are relieved," Morgan Harrington's mother Gil said. Harrington added it was now time for her to take a step back and let investigators do their job and find Hannah.

"We are heartbroken for her family. We know what they're going through," Harrington told WTVR.com in the days after Graham disappeared. "Police need information. They need to process tips. Please reach out to police and do not be the filter. Even if you think it does not make sense, let police be the filter."

Two years after Morgan Harrington's remains were found, the FBI released a sketch of the man they said had contact with the Virginia Tech student. The sketch was released after investigators found forensic evidence that linked a 2005 sex assault in Fairfax to Harrington's disappearance.

Where is Hannah?

Hannah Graham was officially reported missing on September 14, though she was last seen the early hours of September 13.

Jesse Matthew's car and apartment were searched five days later, on September 19, after police reviewed video and spoke with witnesses. The next day Matthew was reported to have sped away from the overt surveillance Virginia State Police had on him.

He was next named a suspect, after police received more forensic evidence.

On September 24, police in Texas were alerted to a suspicious man camping on the beach in Gilchrist on the Bolivar Peninsula, approximately 1,300 miles from Charlottesville. When they ran his license plate number around 3:30 p.m., they found out he was wanted in Virginia.

Matthew was charged with giving false information to a police officer. A federal law enforcement source confirmed a phone call made from a borrowed cell phone in Louisiana, to Virginia, is how police first discovered Jesse Matthew was out of the state and on the run.

Matthew was flown back to Virginia on September 26 and taken to Albemarle County Jail. He is expected to make an initial court appearance on Thursday where he will face an abduction with intent defile charge.

Anyone with information regarding Graham's whereabouts should call (434) 295-3851 or 1-800-THE-LOST.