Report: 'Competitive' Sacramento offer for Kings sent to NBA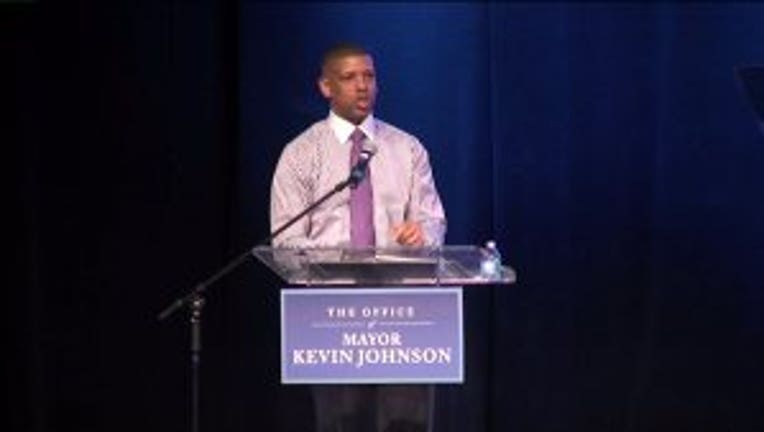 SACRAMENTO -- The investors seeking to buy the Sacramento Kings and keep them in town formally submitted their bid to the NBA Friday morning and it is said to be competitive with Chris Hansen's offer, The Sacramento Bee reported, citing a source familiar with the bid.

According to the Bee, the source called the bid very close and competitive with the Seattle offer, which values the franchise at $525 million. It noted that implies a $341 million payout for the 65 percent controlled by the Maloof family, who owns the controlling interest in the Kings.

NBA officials told the Bee that for Sacramento's offer to be taken seriously, it must include definitive plans for a new arena.

On Thursday night, Sacramento Mayor Kevin Johnson named Ron Burkle and Mark Mastrov as major investors in the effort to keep the team in town.

Mastrov, founder of the 24-Hour Fitness gym franchise, will place a bid to buy the Kings. Behind Mastrov is a group of more than 20 investors that are in for $1 million each, Johnson said. Among them is former Kings player Mitch Richmond.

Burkle, who owns the Pittsburgh Penguins, will be leading the effort to have a new sports and entertainment complex where the Downtown Plaza currently stands.

To try to sweeten the deal for the NBA, Johnson  said that Sacramento's local ownership group plans to resurrect the Sacramento Monarchs WNBA franchise.

However, Johnson gave no details on the amount of the offer.

"Many across the country have counted us out. And I know we are still very much in this game," he said. "I hope Seattle gets a team someday. Let me be perfectly crystal clear, it is not going to be this team. Not our team. no way."

Hansen and his investor group has offered $525 million to buy the Kings and move the team to Seattle.

The NBA Board of Governors is expected to decide between the Seattle and Sacramento offers for the Kings when it meets April 18.