Report: Bertha's troubles began in Japan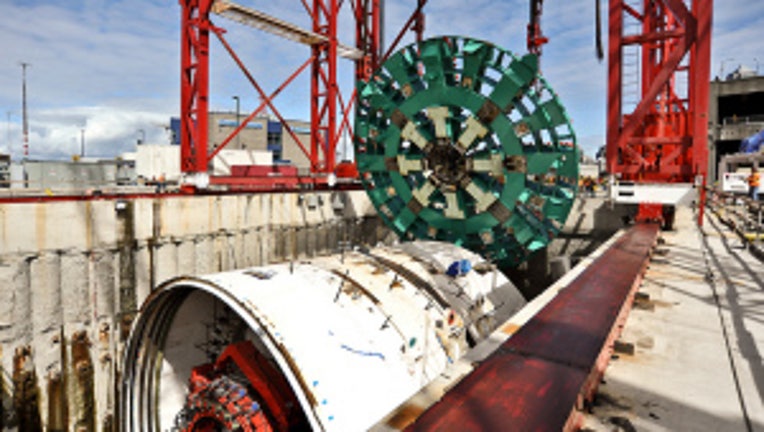 SEATTLE - With Bertha, the giant tunnel-boring machine going nowhere fast, the state Department of Transportation now wants to know if Bertha's current problems started back in Japan?  Before it was shipped to Seattle last April, workers in Japan discovered damage to Bertha's seal system, and ended up taking the giant machine apart for repairs, the Seattle Times reported.

Now here in Seattle, Bertha is having more problems with the same seals that workers fixed in Japan.  It's unknown whether the cause is the same problem, the paper reported.  There are indications that all seven of the machine's outer seals may have been breached, according to the state DOT and the tunnel contractor.

An expert review-panel report on the Highway 99 project, written a year ago when Bertha was still in Japan, noted that the tunnel boring machine's builder found 'a significant fault' during testing that was expected to cause delays and make it 'unlikely that the TBM (tunnel boring machine) will be completely assembled and fully tested prior to shipping.'

The 1.7-mile dig was supposed to be finished by fall 2014, and the new Highway 99 tunnel to open for traffic at the end of 2015.

The state is now gingerly backing away from its assurances the job would be done by the end of 2015.

Todd Trepanier, Highway 99 administrator for the state Department of Transportation, reminded Seattle City Council members on Monday that the state's original requirement was to finish the tunnel by late 2016. STP, which won the state bid to build the tunnel under a $1.44 billion contract, offered to complete the project 10 months earlier in exchange for up to $25 million in early-completion incentives.