Report: A dozen former Haggen stores to reopen as Albertsons or Safeway early next year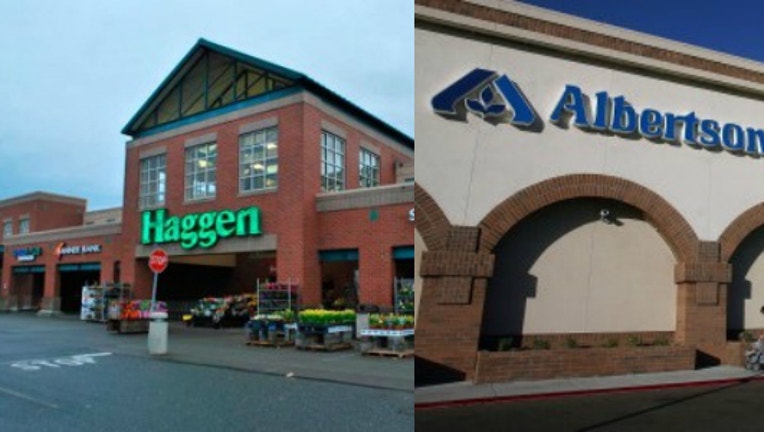 BELLINGHAM, Wash. -- A dozen Haggen stores will reportedly reopen early next year under new leadership.

The News Tribune reports that officials with Albertsons told a federal judge recently that the company aims to get the stores running as soon as possible.

"We are pleased to be returning to these locations and have the opportunity to create great jobs in these communities," said Bob Miller, Albertsons chairman and CEO, told the paper. "The process of re-opening these stores as Albertsons, Safeway and Vons locations will take some time for us to obtain the appropriate licenses, but we are confident that our operating playbook will help us create stores that customers will love to shop again."

Some stores will reopen as Albertsons -- others as Safeway.

Spanaway and Gig Harbor locations will reopen as Safeway stores. Milton and Puyallup locations will operate as Albertsons.

The Puget Sound Business Journal said that in some cases, the company won the stores at the bankruptcy auction last month for as little as $1.  It said the Albertson's acquisition will have to be approved by the Federal Trade Commission, which required Albertson's to sell the stores during its merger with Safeway.

Haggen, a small Northwest chain, was overwhelmed after buying more than 140 stores up and down the west coast. The company struggled financially afterward and Haggen filed for Chapter 11 bankruptcy protection in September.