Report: 2 men pulled from water after small plane crashes into Spokane River die


SPOKANE, Wash. (AP) — A light plane with two men aboard crashed and sank Thursday afternoon in the Spokane River in Spokane, Washington.

Spokane Valley Fire Deputy Chief Andy Hail says sheriff's divers pulled the men from the cold water at about 4:45 p.m.

KXLY said the medical examiner's office reported the two men later died.

KREM-TV reports the pilot radioed shortly before 4 p.m. to report engine trouble.

Spokane International Airport's Todd Woodard says the pilot was trying to make an emergency landing at nearby Felts Field but didn't make it. Felts Field is a small public airport northeast of downtown Spokane and along the bank of the Spokane River.

Federal Aviation Administration spokesman Allen Kenitzer says the plane was a Piper PA46. The Spokesman-Review reports it was owned by Flying Colors Aviation LLC in Woodland Hills, California. The occupants have not been identified.

A small fuel leak was reported in the water.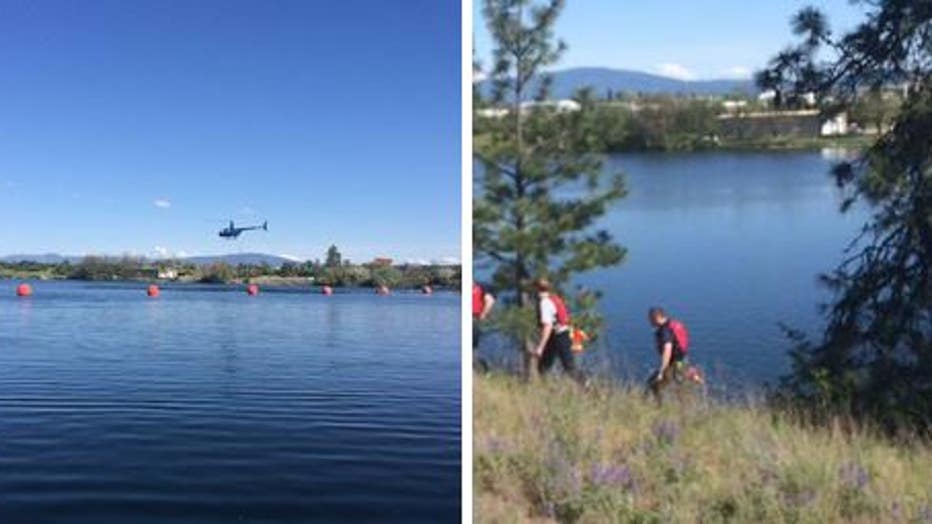 Spokane firefighters on scene of plane crash in Spokane River. (Photo: Spokane Firefighters)