Repeat drunken driver who once ran from crash sought by police


TACOMA -- A repeat drunken driver who nearly killed a Tacoma woman in a hit-and-run crash is on the run from police.

Raymond Kay Crawford hit Douglas Jolliffe's daughter's car at the intersection of East D Street and Wiley Avenue in Tacoma last May. Jolliffe's car was pushed over an embankment and rolled nearly 30 feet below onto a freeway.

Crawford took off on foot and wasn't caught until three weeks later.

Despite a lengthy criminal record including two DUIs, a judge sentenced Crawford to just 90 days in jail.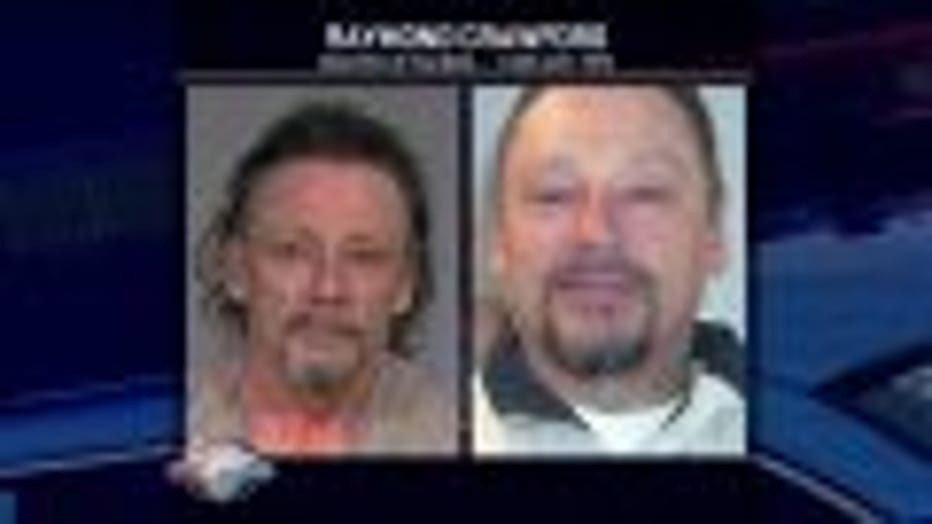 "This defendant has a history of driving under the influence. His license is suspended and in this case he runs into a woman and flees the scene without knowing how serious she's injured. This is not someone we want on the roads," said Pierce County prosecutor Mark Lindquist.

After serving that sentence, Crawford was pulled over again for DUI on Jan. 13. He posted bail, but never showed up to court. Now police don't know where he is.

"I'm hoping he doesn't seriously injure or kill somebody else. If he's not caught, I think it's only a matter of time," said Jolliffe.

There is an active warrant for Crawford's arrest. Once he is caught, Lindquist said, he could face up to three years in jail.