Renton well water possibly poisoned by toxic chemicals, court documents show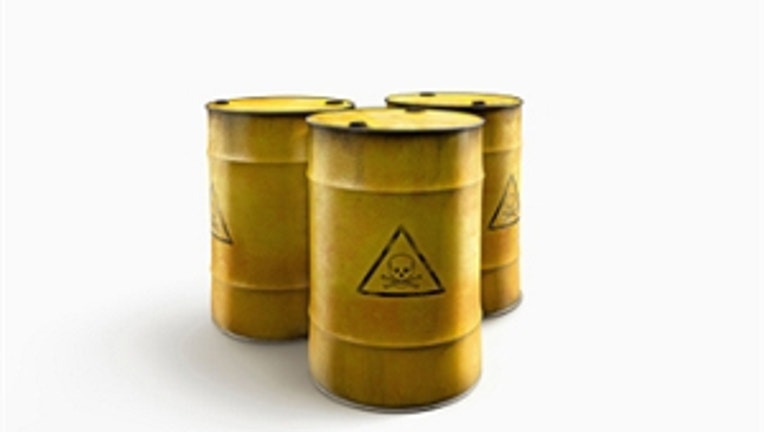 RENTON--A boat owner is facing felony charges after allegedly storing hundreds of gallons of toxic chemicals at a Renton junkyard that may have seeped into the local drinking water, King County Superior Court documents show.

Prosecutors allege 51-year-old Rory Westmoreland stored toxic chemicals in 44 leaking metal drums--without a permit--in a Renton junkyard that he was in the process of buying, located on 192nd Avenue.

County officials had visited and cited Westmoreland at the site three separate times before, for complaints of garbage and scrap metal taking over the property, court documents show.

Concerns about toxic water were brought up in an investigation by the Environmental Protection Agency last year after neighbors worried the chemicals may have made their way into the ground water. Investigators now believe at least some of the drums contained a dangerous acid, documents show. Most of the drums were so decomposed, they couldn't be removed from the site.

EPA officials described the scene to the court, saying hundreds of car tires and dozens of gallon drums littered the property near a pond. Grass surrounding several of the drums had died, leading officials to believe the contents seeped into the mud the drums were sitting in.

Court documents state the drums were found to pose a "potential imminent and substantial threat" to human health and the environment.

Emergency crews removed the drums from the property and stabilized the site in April 2013, costing the EPA's Superfund cleanup program at least $82,400.

Westmoreland is now facing felony charges in King County, for violating the hazardous waste management act, and unlawful dumping of solid waste, without a permit.

Westmoreland is already facing environmental crime charges after his broken-down crabbing boat caught fire and sank in Penn Cove near Whidbey Island. South Whidbey Island Record reports the cost of dredging up and getting rid of the ship is $5.4 million dollars.

He has not been jailed, in this case, and pleaded not guilty to charges against him for the sinking boat, in Island County.