Renton police ask for public's help in identifying suspect in attempted kidnapping
RENTON -- Police are asking for the public's help in trying to identify a man suspected of attempted kidnap with sexual motivation.

Renton police said a 21-year old woman was walking in an industrial area at SW 21st Street and Lind Avenue SW shortly after 1 p.m. on Jan. 8, when the suspect stopped his vehicle in the street and spoke to her.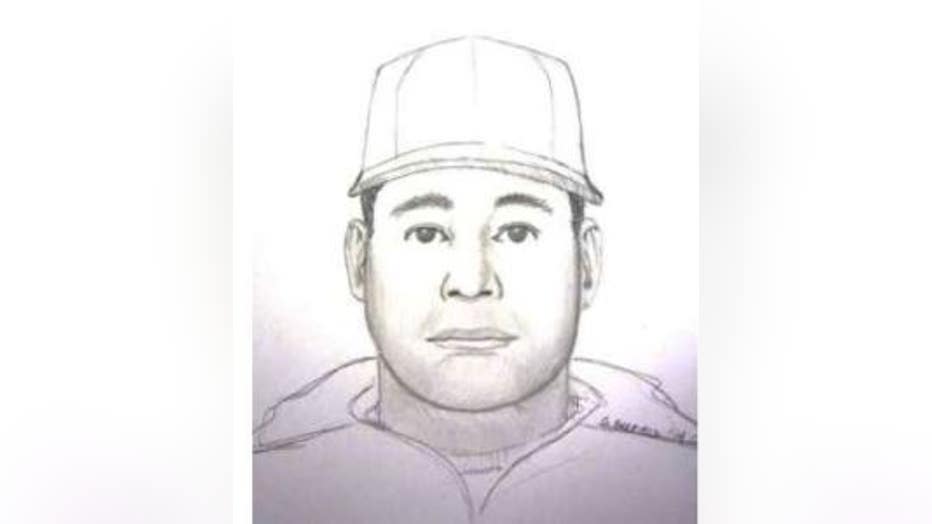 The Renton police sketch of the suspect in the attempted kidnapping on Jan. 8. (Image: Renton Police Dept.)


He then parked his truck and trailer, got out, and approached her on foot.  He made personal comments about the victim, demanded a sexual act, and attempted to pull her into his truck, police said. But she was able to break free from his grasp and ran to a business for help.

Police said the suspect was described as a Hispanic male in his late 20s to early 30s, about 5-foot-6 and  180 pounds.  He was wearing a light-colored zip-up jacket and a baseball cap with a green brim, and spoke Spanish to the victim.

Police said the victim reported that the man was driving a light-colored truck and towing distinctive utility trailer that had solid "fire-engine red" sides, with two large black metal grate windows and a black metal grate on the rear.  The trailer has small wheels, and was described as being tall in height and short in length.

If you recognize the suspect and vehicle or have information about their location, Renton police ask that you contact detective Peter Kordel at 425-430-7647 and reference case 14-284.