Renter fears disease, health problems following sewage backup


EVERETT -- A year ago, Danielle Griffin found the perfect space for her photography studio in Everett. The room had plenty of space to work with clients downstairs, and an attached apartment upstairs.

Griffin rented the space, and everything was going great. Great, until about a week and a half ago.

"After a while everything that was being flushed in the toilet from above even if we used the shower or the sink, it started bubbling up and coming out of the toilets downstairs," Griffin said.

Griffin called her landlord, Peter Sikov, immediately and sent him numerous emails, but he has yet to have someone come clean up the mess.

Sikov is a prominent Seattle real estate investor who told Q13 FOX he knew nothing about the sewage problem, but said he would look into it.

Theresa Borst with Bioclean, Inc. responded after a plumber recommended Danielle reach out for more help. Bioclean put up plastic sheeting upstairs to prevent the sewage from getting Griffin -- and her three kids -- sick.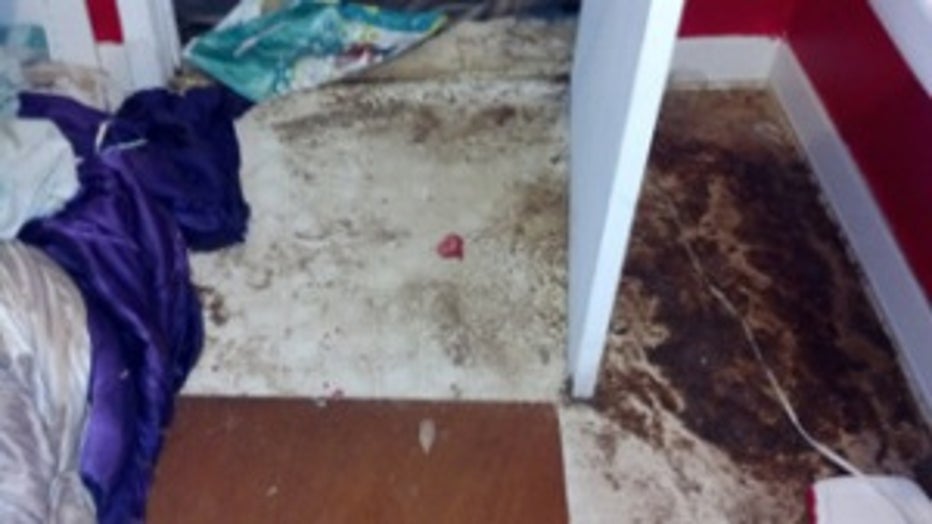 "If they contract hepatitis, that is a life sentence," Borst said. "The landlord is going to wish he paid to have it cleaned up because the tenants are going to own his building by the time they're done with him."

Griffin continued:

"This is a historic building.  He owns a lot of historic buildings down here and they should be in good shape, pristine shape. It's unfortunate that they're not."

State law requires landlords to address health hazards like this within 24 hours.  Griffin said she plans to move out and is considering taking Mr. Sikov to court.