Remy Amon convicted of Communication with a Minor for Immoral Purposes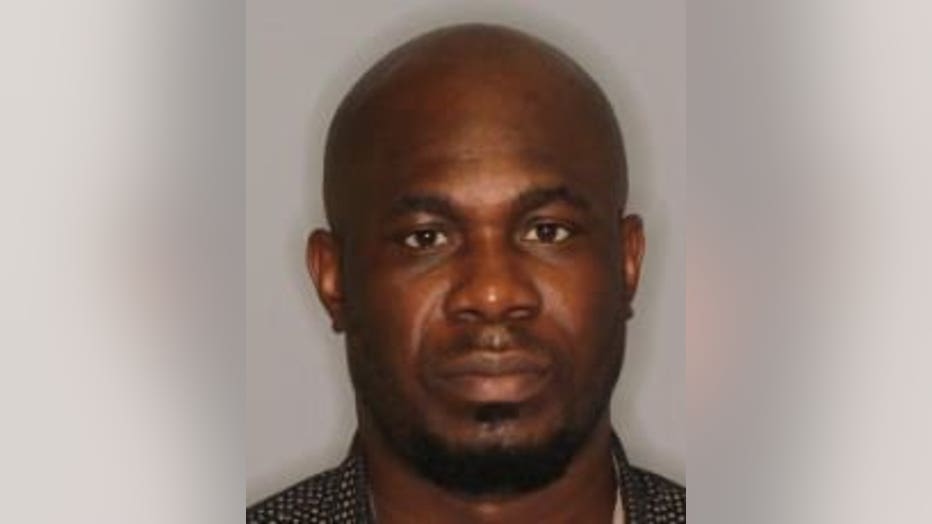 Remy Amon is a transient registered Level 1 sex offender in King County


UPDATE -- Remy Amon pleaded guilty to Communication with a Minor for Immoral Purposes.  He was given credit for time served and released. He is now registered as a transient Level 1 sex offender in King County.

Amon has several active misdemeanor warrants for his arrest in Issaquah, Kitsap County and one for Attempted Theft 2nd Degree in Everett.

He is 5'09", 210 lbs.

Call 911 or message Crime Stoppers of Puget Sound through the P3 Tips App on your cell phone if you spot him.

 

FUGITIVE CAPTURED IN VERMONT -- April 25, 2018
After four months on the run, Border Patrol agents in Vermont spotted Remy Amon walking down a road on Wednesday.

He was taken into custody and turned over to the Vermont State Patrol.

The 41-year-old is being held on $500,000 bail in the Northwest State Correctional Facility in Swanton, Vermont.

Amon will now face extradition back to Washington state.

Official press release from U.S. Customs and Border Protection:
Alburgh, Vt. – U.S. Border Patrol agents apprehended Remy Amon, 41, an Ivory Coast national with an extraditable felony warrant for molestation of a child.

At approximately 7:30 p.m. on Wednesday, Border Patrol agents in Alburgh, VT encountered Amon walking in the rain on Rt. 2 wearing a large coat and carrying a backpack.  This area is in close proximity to the international border and agents routinely encounter subjects who have illegally entered the U.S. in this area.

During questioning, the agent attempted to identify Amon, however, he stated his identification documents had been stolen. Agents transported him to the Swanton Station where biometric record checks revealed that he had initially provided a false name to agents and not only had no status or documentation to allow him to legally enter or be present in the United States, has an extensive criminal history including a warrant for arrest.

"This arrest is a great example of why the work of our Border Patrol agents along the northern border is so important," said Swanton Station Patrol Agent in Charge Matthew Sherman. "The agents' diligence in identifying this individual means we were able to remove a dangerous criminal from our community."

Border Patrol contacted the King County Sheriff's Office in Washington State who will extradite Amon based on the warrant for molestation of a minor.




---------ORIGINAL STORY---------
FUGITIVE WANTED IN RENTON December 20, 2017 --
Remy Amon is accused of groping a 10-year-old girl in the Renton Walmart, exposing himself to at least two little girls in a Federal Way Walmart, and trying to lure others with candy and money.

Renton police says they know of at least 11 different instances of him trying to lure young girls.

King County prosecutors have charged Amon with:


He has a $500,000 warrant for his arrest and Crime Stoppers is offering a cash reward of up to $1,000 for tips leading to his capture.

He has prior convictions for: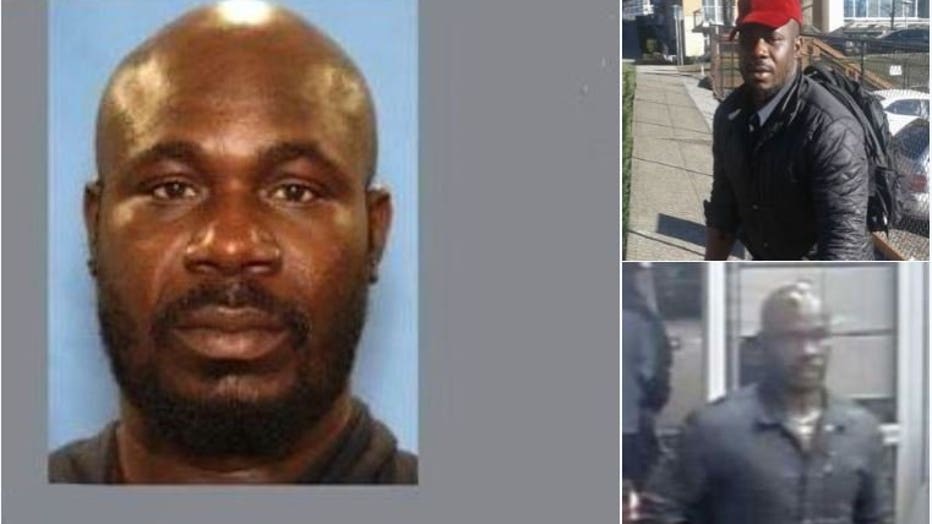 "Somebody saw your piece on Washington's Most Wanted and they gave us a call that they were familiar with the person, said Renton Police Commander Dave Leibman.  Amon is a 40-year-old transient who has ties to Washington state and Alaska.

Q13 News spoke with a father of an 11-year-old girl who says the man exposed himself to his daughter and a younger girl inside a Federal Way Walmart last Sunday.

"The guy pulled down his pants and showed his privates to the girls. They ran to their mom," the father said. "My wife and her friend tried to chase that guy, but the guy ran off."

That same day, detectives say, the suspect tried to make contact with at least 10 other girls.

Surveillance cameras at the Federal Way Walmart showed the suspect giving something to a young girl. On the video, it appears he's talking to her and he can be seen peeking around the aisle when she runs off.

Detectives obtained images of the suspect's vehicle -- a silver minivan, either a Ford Windstar or Freestar.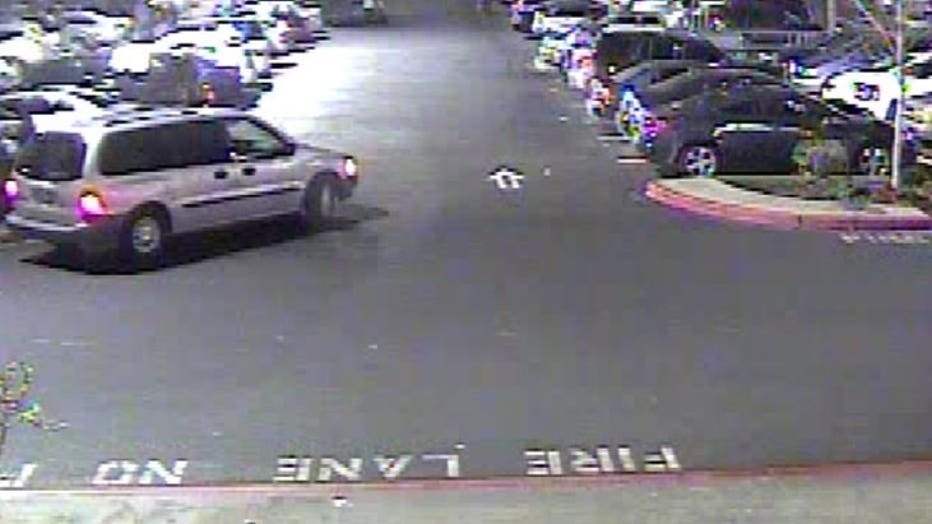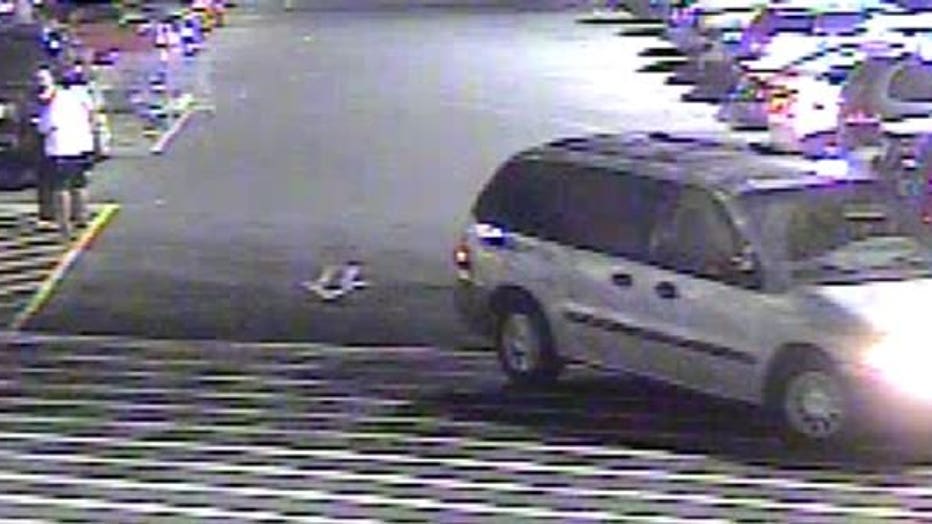 "We can figure out what year it is. We can take a look at the plate, although we may not be able to read it, we can figure out what state it's issued from," said David Liebman of the Renton Police Department.

Police say more victims could be out there. They want to hear from the parents of every single one so they can catch the suspect before more girls are targeted.

Amon is 5' 9", 180 pounds and wears strong cologne. He is originally from Ivory Coast and has a strong accent, police said.  "We want to get him. I mean, if he was doing it a few days ago, he's doing it today," said Commander Leibman.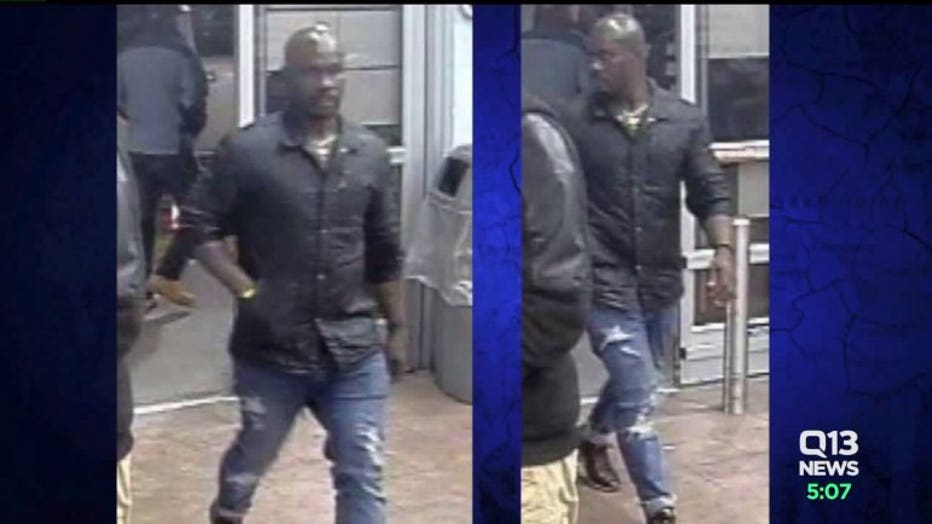 If you know where Amon is, police want you to call 911 or  Crime Stoppers at 1-800-222-TIPS. You can also use the P3 Tips App to submit your information. It's anonymous and you'll get a cash reward of up to $1,000 if your Crime Stoppers tip leads to his arrest.