Remains found in vehicle are those of Tacoma man missing over a year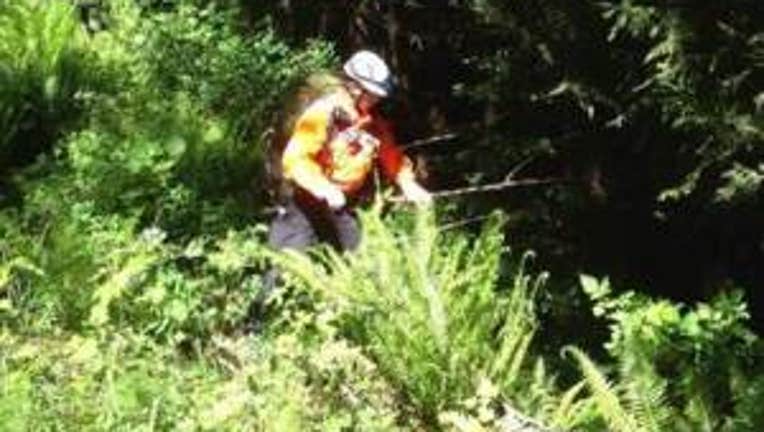 TACOMA -- Skeletal remains found in a wrecked vehicle about 275 feet down an embankment in Lewis County were identified Wednesday as a Tacoma man missing since last year.

Lewis County Coroner Jerry Heilman, 50, of Tacoma, died from blunt force, The News Tribune of Tacoma reported.

Heilman left his home in Tacoma on Aug. 1, 2012, and had not been heard from since.

The Lewis County Sheriff's Office, along with Packwood Search and Rescue members, responded last Thursday to U.S. Route 12 at milepost 143.5 to investigate a vehicle spotted approximately 275 feet over an embankment.

Two men hiking near the area found a wrecked vehicle, over a cliff, near the highway.  They checked the vehicle and found skeletal remains in the car, the sheriff's office said.

Detectives and SAR rappelled 275 feet down the embankment to the vehicle.

"Nothing indicated a crime had occurred," the sheriff's office said. "The vehicle itself sustained major damage and appeared to have been traveling at a highway speed when it left the roadway.  The highway in that area does not have a guard rail."

The vehicle's registered owner was a man who was reported missing last year to the Tacoma Police Department.  The skeletal remains have not been positively identified yet.