Remains found in charred truck ID'd as Kitsap County homeowner, one of victims in 'quadruple homicide'
PORT ORCHARD, Wash. -- Human remains found in a burned-out truck found in Mason County have been confirmed as that of Kitsap County homeowner John D. Careaga, 43, authorities said Tuesday night.

Three other victims -- his wife, his teenage son and another teenage boy -- were found dead in his burned home earlier.

The Kitsap County Sheriff's Office called it a "quadruple homicide" in its news release. "Based on the investigation and evidence so far, detectives do not believe these four murders were a random act."

The investigation began last Friday, when three bodies were discovered inside a home near Seabeck. The home was initially set on fire, Kitsap County sheriff's deputies said.

The Kitsap County Sheriff's Office identified the victims in Careaga's home near Lake Tahuyeh as Hunter Schaap, 16, Johnathon Higgins, 16, and Careaga's wife, Christale Lynn Careaga, 37.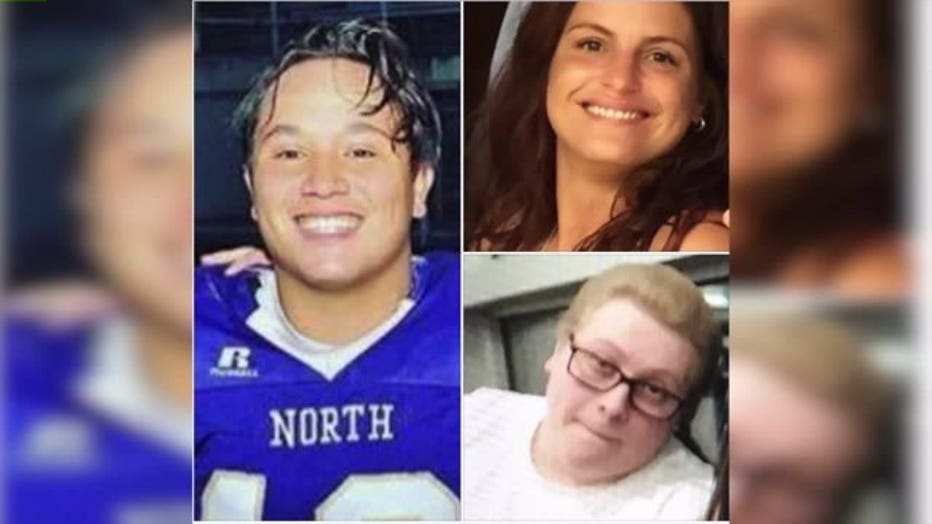 From left clockwise, Hunter Schaap, 16; John Careaga's wife, Christale Lynn Careaga, 37; and Johnathon Higgins, 16.


Careaga and his truck were missing from the home. His burned-out truck was later found in nearby Mason County, with remains inside. Careaga also owned a business called Juanitos Tacos.

"This vicious crime of murdering a family, including two teenagers, is difficult to comprehend for everyone," the sheriff's office said. "Our thoughts go out to our entire community affected by this tragic loss."

Few details were being released about the case so as not to compromise the investigation, the news release said.

If anyone has tips about this case, they are urged to call Detective Lissa Gundrum at (360) 337-5669. (#11).